Do you love hot cocoa as much as I do? There is just something so cozy and comfy about snuggling with the tinies on a cold day with a steaming cup of cocoa and watching the fire blaze. Winding down and ending a weekend with a fire and some cocoa is a special treat during the long dark days of winter. It makes it a little easier to ease out of the weekend and into the week to come. This little ritual is one of my favorites during the winter to give the kids a point where we can talk, reset, and get into the mental grove of the coming week in a calming and relaxing way. If you want to make your own cocoa like I do, take a look at this unbelievably easy recipe here.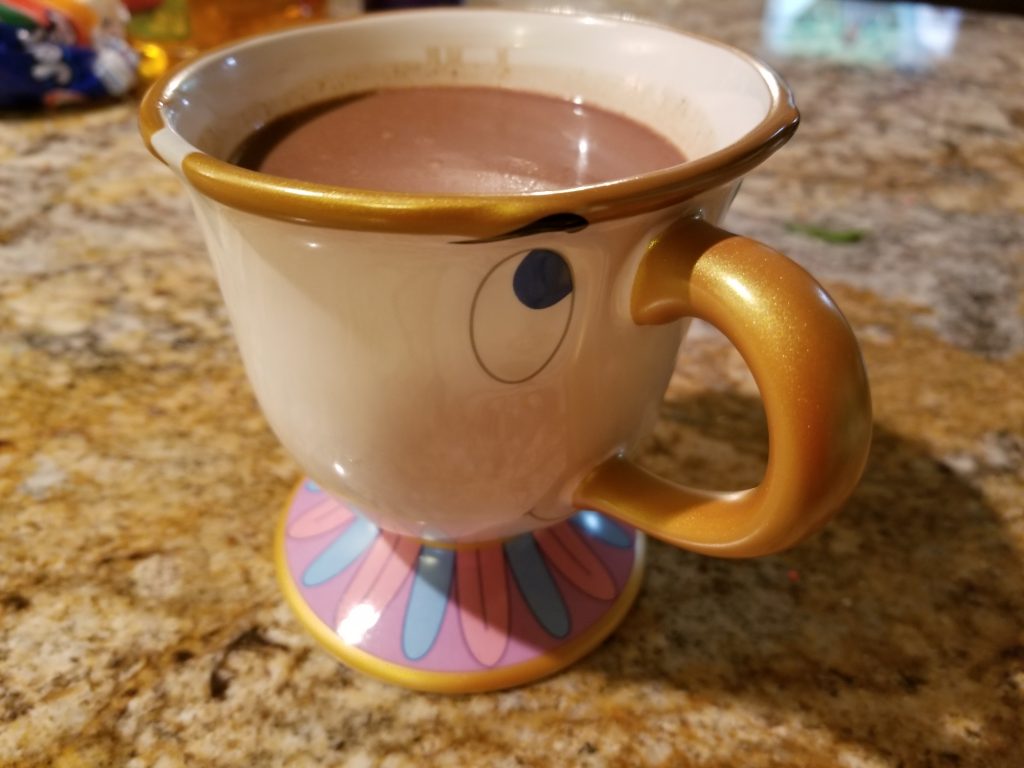 I started making cocoa toppers several years ago when Tiny was just a tot – about the same size that Teeny is now, actually. This used to be a snow day go to – I could put this recipe on the stove or in the crock pot, bundle up with her, and go play in the snow while the chocolate melted. Generally, it was almost ready by the time I was able to drag her back in, pink, chapped, and half frozen but thrilled to have built snowmen, made snow angles, and tromped all over tarnation.
To make these tasty and festive cocoa toppers, and have them ready when you are, check out my methods below.
Celebration Cocoa
There are a ton of recipes out there for unicorn hot cocoa, but none are as easy and festive as this celebration cocoa! You an customize the sprinkles for any holiday or activity and make the colors you want come to life on your cocoa.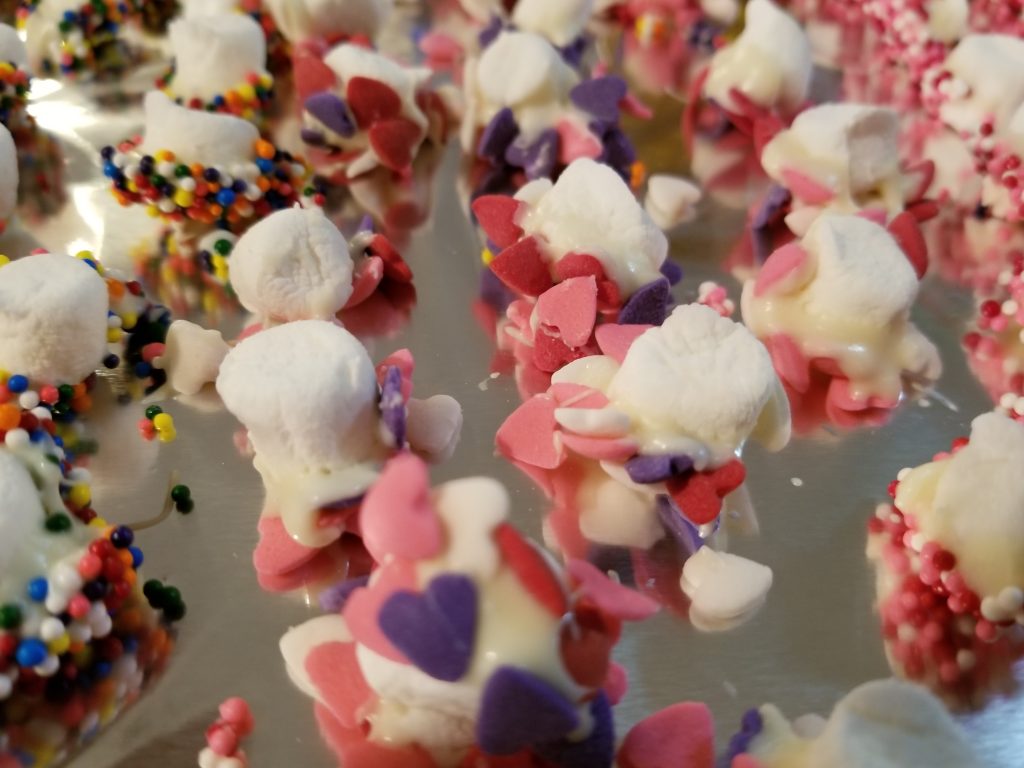 Ingredients:
1 bag mini marshmallows
1 bag high quality white chocolate chips
1 container sprinkles
Method:
Melt ½ of your bag of white chocolate chips. Dip the flat end of each marshmallow into the chocolate and then into your chosen sprinkles.
I will make three different kinds in the same batch to have some variety. Set each dipped marshmallow aside on a foil lined baking pan to harden.
As the marshmallows and chocolate melt, the colors being to streak down the sides of your cocoa, making a kaleidoscope of color in your cup. Store for a couple of weeks at room temperature in an airtight, glass container.
Frozen Whipped Cream Bars
Have you wondered what to do with that left over whipped cream when you make it from scratch? I have a bad habit of overestimating how much I am going to need and having some extra. The only problem is, it doesn't keep well in the fridge before it turns into a melted, milky mess. The easy way to fix that problem is to go ahead and make as much as you like, then freeze it.
I make the whipped cream in my stand mixer and use it for the recipe I am working on. Anything left over goes into a glass baking dish and into the freezer. Once it is frozen, I cut it into squares and store the frozen portions in layers in a freezer bag.
These are just enough to coat the top of one steaming cup of cocoa or coffee. Don't worry, it spreads out as it melts and looks quite attractive after a minute or two.
Other Toppers:
We love to add a couple of dashes of cinnamon to the base cocoa mix, or pop a stick of cinnamon in the mug. We also love peppermint sticks. While I have never been a huge fan of peppermint and chocolate, Tiny is a fanatic. She loves a peppermint stick and some whipped cream in her mug. Tiny is a purist. He wants whipped cream, some sprinkles, and a doughnut to grace the side of his mug…who wouldn't?
What are your favorite mix ins?
Like what you read? Don't forget to subscribe to my mailing list to never miss an adventure!