Well, this past weekend was a cold, wet, and blustry mess in our neck of the woods.  While the winter has been tremendously forgiving so far this year, it has now reminded me that it does have a temperamental side.  Our icy little weather related temper tantrum gave me the perfect excuse to light a huge fire, make a pot of cocoa and snuggle down with one of the tinies under each arm and settle in for the weekend.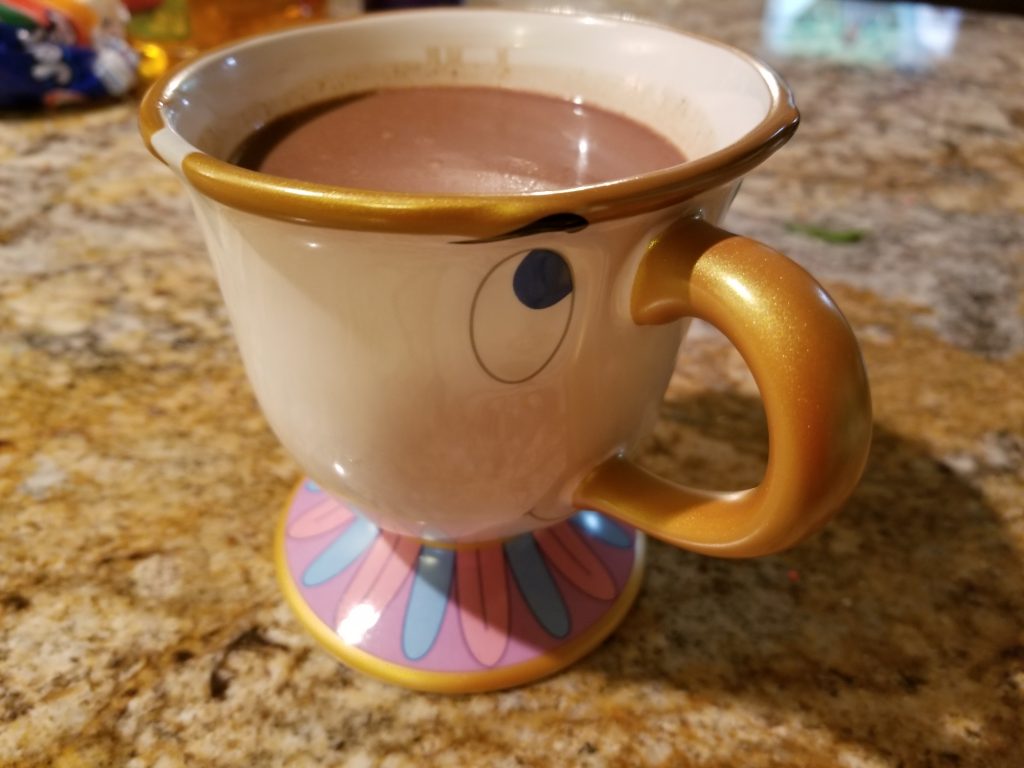 When the weather outside is dreadful (I know, I wanted to write frightful so bad…) I do love to make the house as warm and cozy as possible.  Yes, the tinies do tend to get a little cooped up and go a little stir crazy when they can't go into free range mode, but that's a post for another day.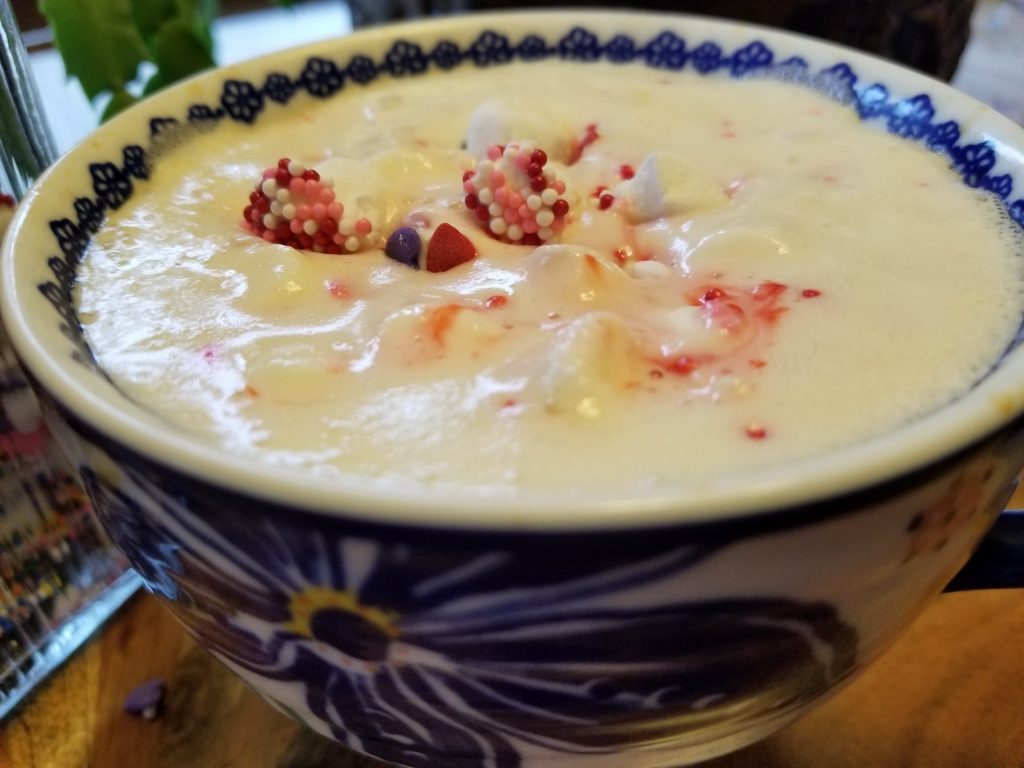 This weekend just felt like an old fashioned cocoa kind of weekend. With the skies overcast and temperatures dropping, we decided that the weekend would be perfect for a little comfort in a cup. The thick and creamy, warm chocolaty goodness can't be beat. Somehow the thick and comforting brew is perfect to add a little cheer to any winter day.
Ingredients:
1 bag milk chocolate chips (we used sugar free this time – don't tell the kids!)
¼ cup cocoa powder
2 cups heavy cream
6 cups milk
1 cup sugar or Splenda
3 tablespoons of Vanilla
Method:
Add wet ingredients to heavy enamel pot on stove top and whisk.  Add cocoa powder and sugar, whisk until dissolved.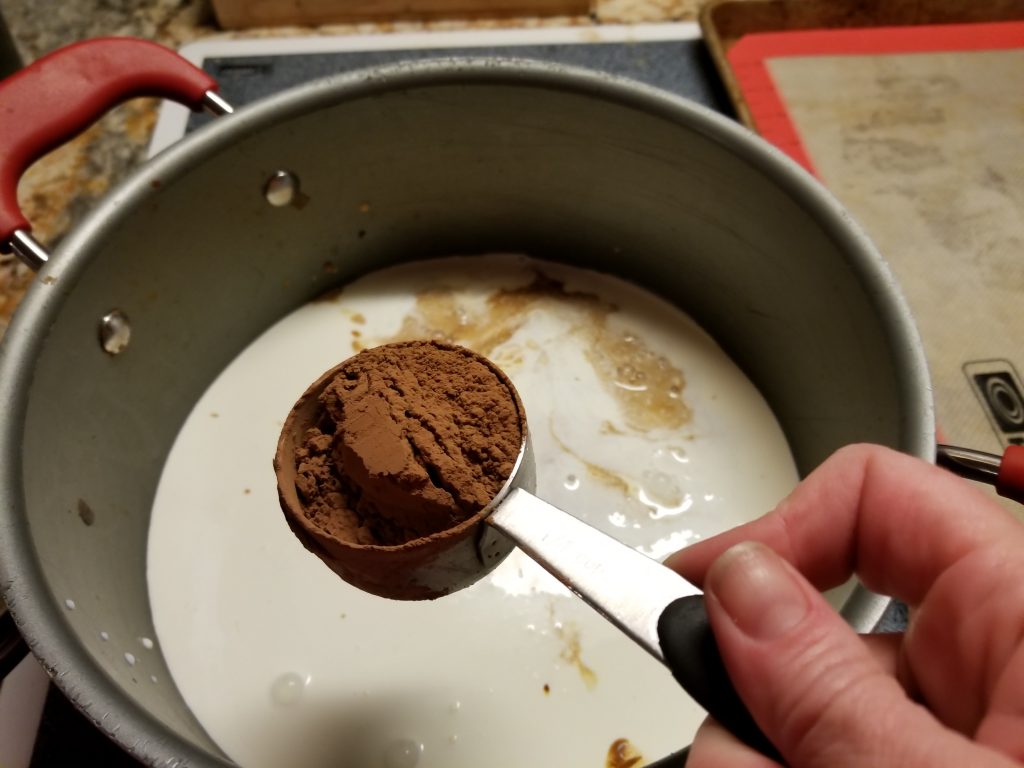 Add chocolate chips and heat on low until the chocolate melts.  Yes, it does melt faster if you raise the heat, but you could risk scalding your milk – which is just nasty – trust me.  Melt it slowly, stirring every few minutes until the mixture is completely combined.
While I like to make it on my stove top, you can also make this in your crock pot on high. It usually takes a couple of hours, but you will not run the risk of scalding the milk or burning the chocolate if you have time to use your crock pot.
Add Ins:
If you want some adult add ins, Irish Cream is a great choice as is Kahlua.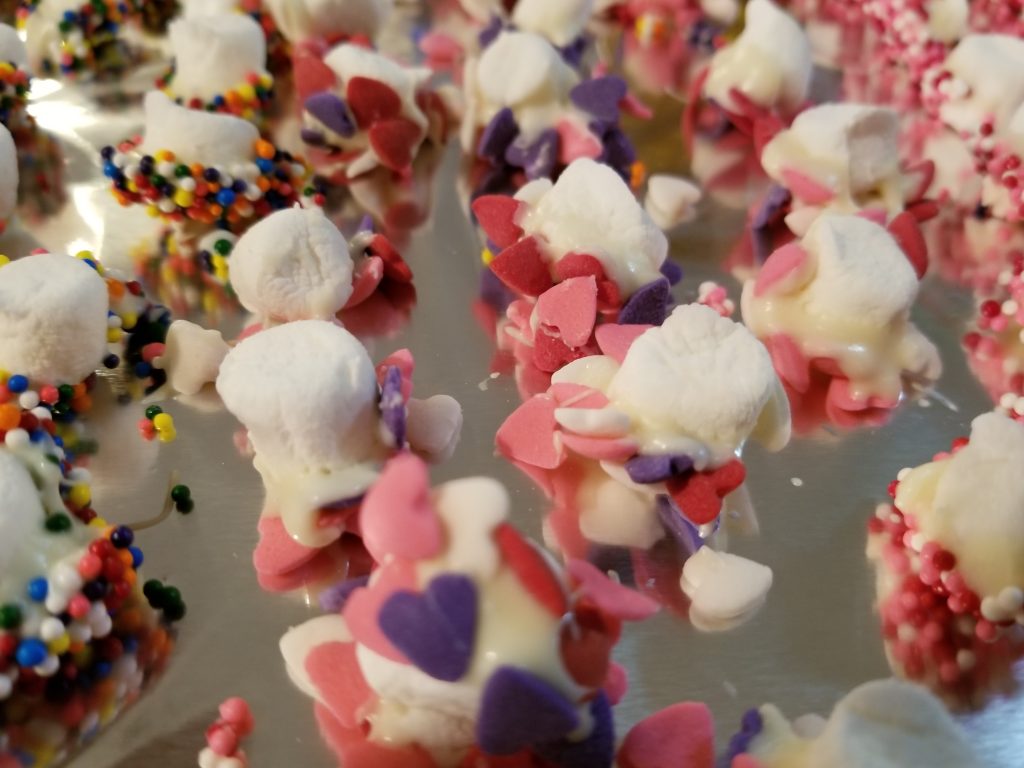 Kid friendly add ins include whipped cream, whipped cream bars, marshmallows or sprinkles. We love these cheerful sprinkle covered marshmallows that melt and leave color trails in your drink!
Like what you read? Don't forget to subscribe to my mailing list to never miss an adventure!