I survived! Not only did I successfully use my Instant Pot for the first time, I did not blow any of the windows out of the house AND I kept all of my fingers! It's time to celebrate with some seasoned chicken and rice!
I am stoked about my first successful pressure cooker recipe- and as usual, I jumped into the deep end feet first. Instead of starting with thawed chicken, I decided to go all in and use the frozen breasts that I had in the freezer – let's open her up and see what she'll do! I am so excited about this little gadget. Up until now, I have not been one of those moms who were obsessed with the Instant Pot – that may now change. It was SO SO easy to go from frozen and in the freezer chicken to cooked and ready to eat entrée in about 20 minutes – that includes prep and cook time.
Ingredients:
3 to 4 large chicken breasts
3 cups Jambalaya Rice
3 cups water
2 tablespoons Paprika
1 tablespoon garlic
1 teaspoon salt
Method: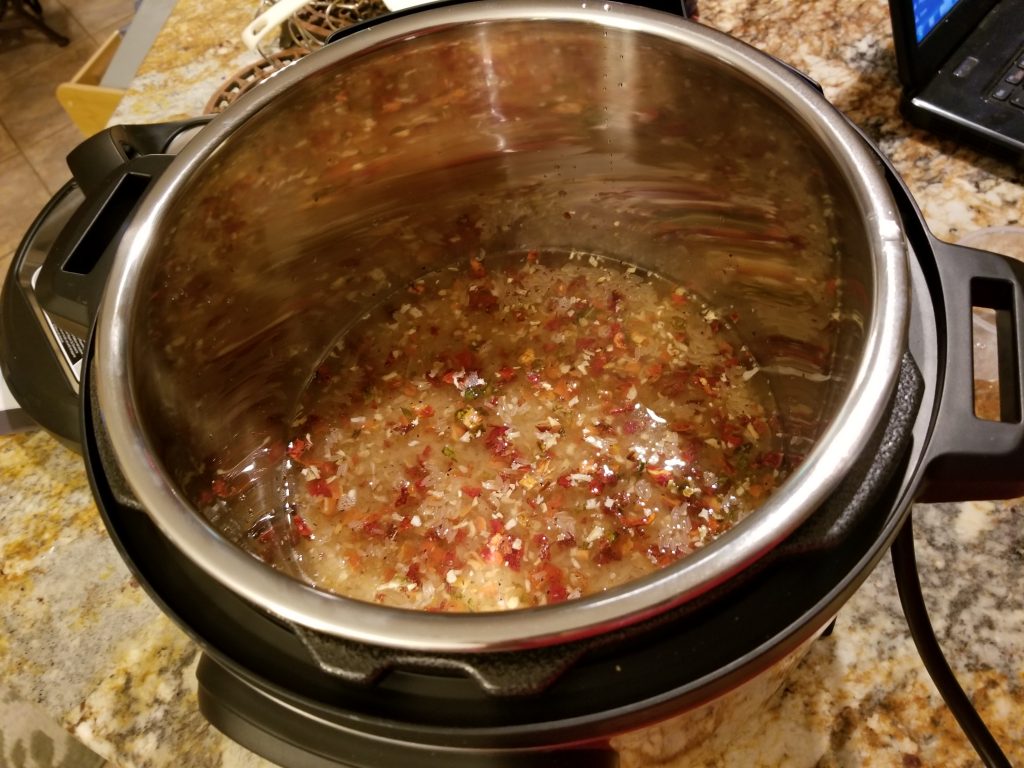 Place rice and water in the bottom of pot. Stir well. Add spices and stir again. Add chicken.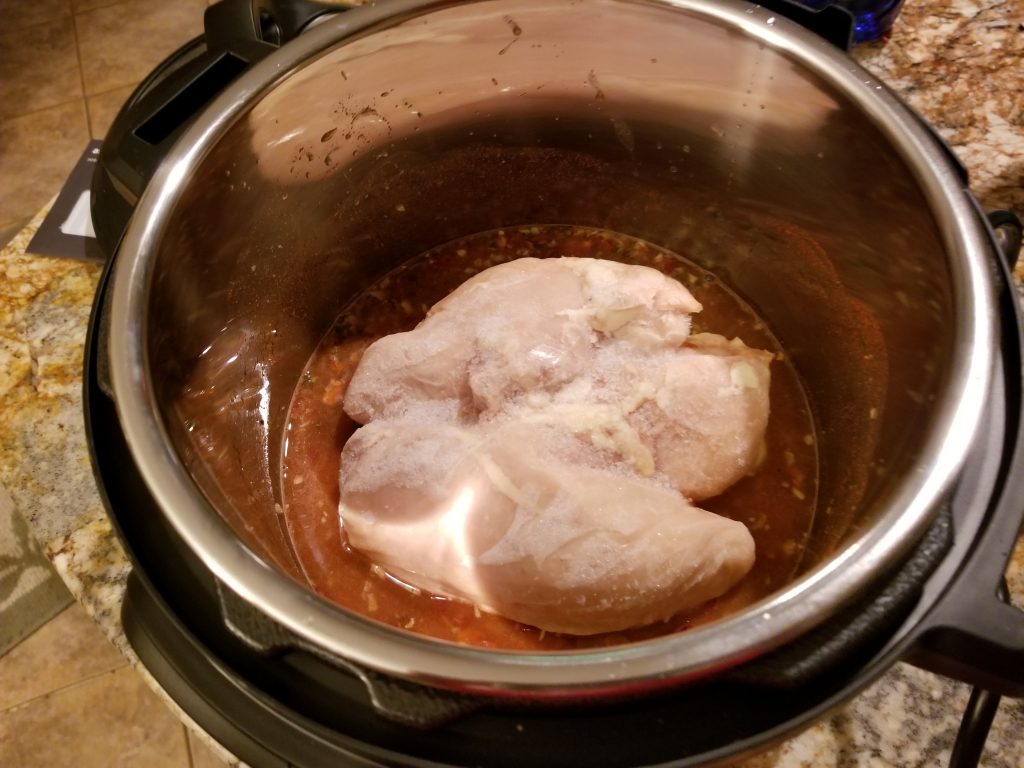 I set it to poultry and high pressure. Be sure your valve is set to sealing and not venting! The recommended time was 15 minutes, so away we went.
I let the pressure naturally release for 5 minutes and then manually released it. Either use a very thick kitchen towel or wooden spoon to turn the valve to venting. You don't want your digits anywhere near that steam, so be very – very careful releasing the pressure on your pot.
That was a cinch! I can't wait to try more miracle recipes with this magical kitchen gadget. I swear, this may be my kitchen unicorn. The chicken was moist and juicy, completely cooked, and the rice was fluffy and tender. This was the perfect first recipe to give me a little Instant confidence.
Serve with a salad and vegies of your choice to complete the meal. I also garnished with a little fresh parsley for color, but that is up to you. Cilantro or chives would also up the flavor profile if you were looking for a flavorful garnish with a little personality.
What is your favorite thing to cook in your Instant Pot? Drop your links below.
Like what you read? Don't forget to subscribe to my mailing list to never miss an adventure!