Papa Bear LOVES lasagna. If you are a seasoned cook, or easily intimidated by lengthy recipes, you know that it can take a while to make it properly. While I love to make them in bulk and freeze them for future use, sometimes the urge to have lasagna hits and you just can't ignore the lasagna jones. Well, he can't at least. I can't blame him, I have a hard time walking away from anything with a Marinara sauce myself.
This particular lazy lasagna is for those of us who want the maximum amount of credit with the least amount of effort! It was so cheesy and good, but with only minutes of prep and cook time, I had the rest of my evening to myself! Ok Moms, we know what that means, I had the rest of my evening to wash the sheets my toddler peed on the night before, clean the kitchen, and write a blog post before I collapsed from exhaustion about 9:00. I would put hahaha after it, but we all know I'm not joking.
If you are looking for an Instant Pot recipe that is quick and filling, and has minimal prep, this is it! This recipe starts with fresh ground beef, but I bulk cook, which means that I can save even more time by removing a precooked pack of ground beef from the freezer the night before an allowing it to thaw in the refrigerator overnight. This recipe was dump and go – with only 5 minutes under pressure (too bad my days aren't like that!),
Ingredients:
1 lb ground beef
1 small onion
1 small bell pepper
1 tablespoon minced garlic
1 jar tomato sauce
1 lb noodles of choice
1 8 oz tub ricotta
1 cup mozzarella cheese
3 cups water
Salt and pepper to taste
Method:
For this recipe, don't get creative, follow the recipe in this exact order, layering the ingredients in the same order listed in the method section.
Sautee ground beef, spices, bell pepper, and onion together until done. Drain.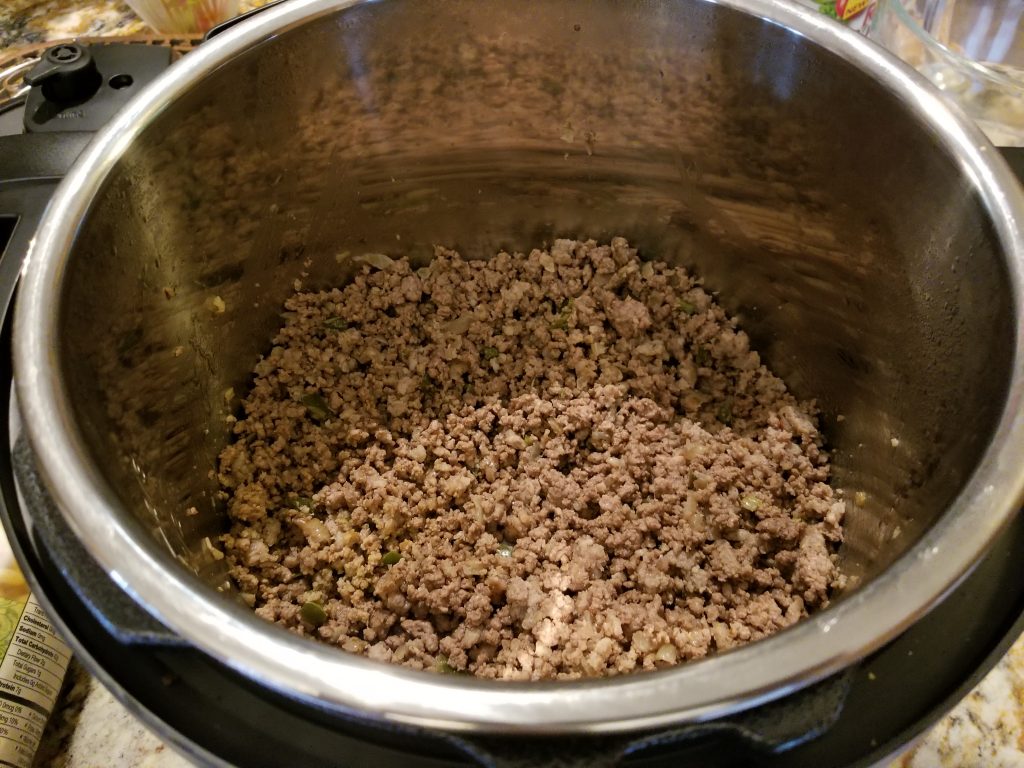 Combine sautéed beef with sauce and mix well.
Layer the noodles on top, but don't mix them into the beef – just let them chill on the top of the pile.
Pour 3 cups of water over the noodles and beef – try to submerge the noodles, but don't mix them or the water into the remainder of the ingredients.
Set your pot for 5 minutes on the high pressure setting.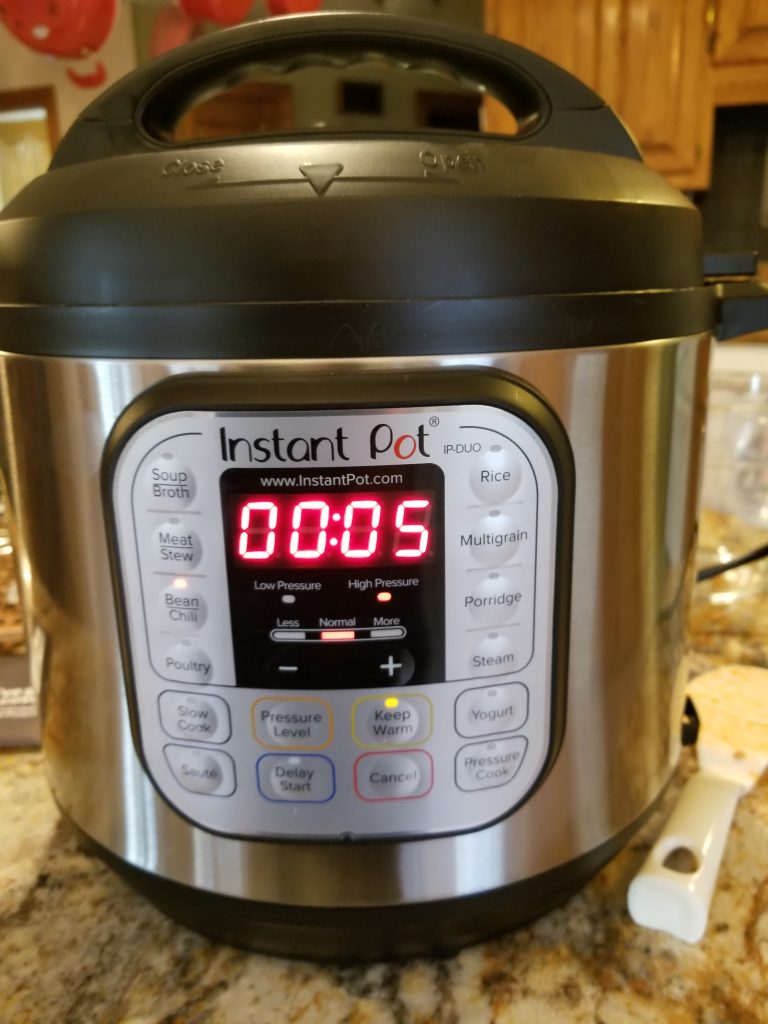 When the cooking cycle is done, quick release the pressure by placing a kitchen towel over the valve and opening the valve with a wooden spoon. Pasta can froth, so be sure the towel is in place. If you notice frothing or foam, close the valve and wait a few seconds, then open and close the valve in a three to four second rotation until the foaming stops.
Open the pot and mix in the ricotta cheese. Top with mozzarella and put lid back on. Press keep warm while the cheese melts.
***Note: Papa Bear really loves sausage lasagna, so just for fun I added some ground sausage to this recipe – it really added to the flavor profile and kicked the overall taste up a level.
What is your favorite Instant Pot Recipe? Leave your link below!
Like what you read? Don't forget to subscribe to my mailing list to never miss an adventure!