It's bizarre, I know – writing love letters to people who can't read. What's more, I don't give the letters to them. Nope, I tuck them away – unread – unknown. It almost seems like there isn't any point in writing a letter that won't be read, but there is a point – an amazing point.
Sometimes we get so caught up in the race that we forget that really, we are racing nothing but the clock. We are competing with ourselves, and make life harder than it needs to be. I have those days when the kids won't stop sniping at each other, the house is in a perpetual state of chaos, and the cat won's stop swiping at my hip as I walk by. We all have those days.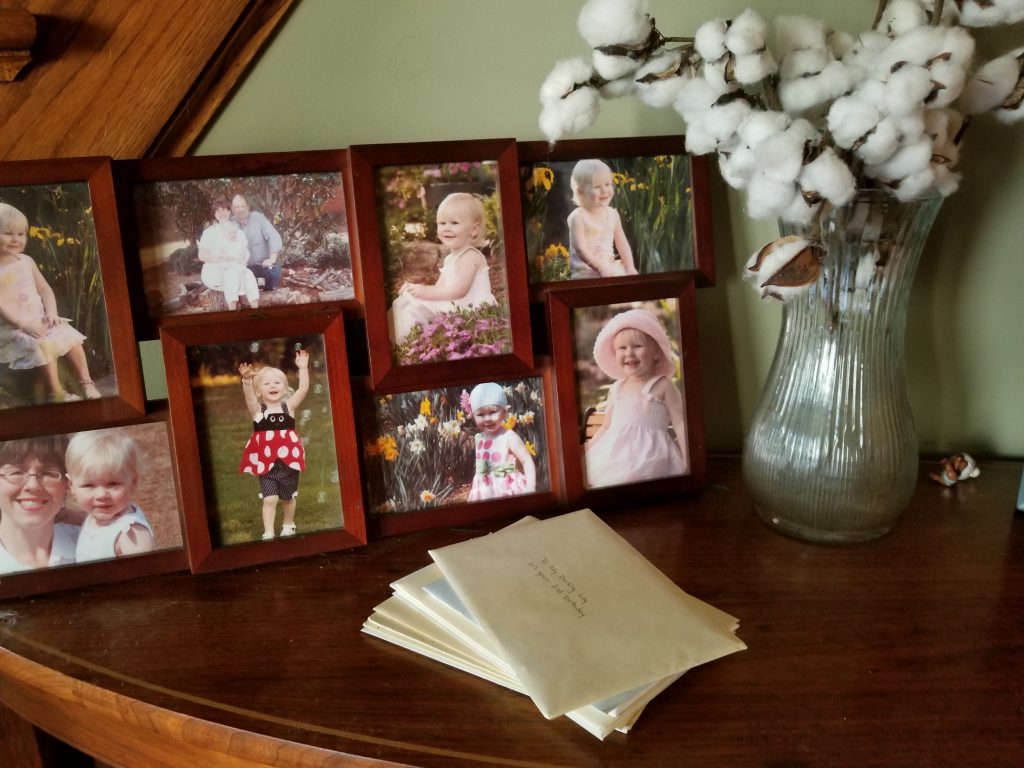 What I don't think we do enough of, is celebrate the little tiny things we love about our children – celebrate them in the moment. We need to remind ourselves what little miracles they are, and how fragile this little family of ours really is in the grand scheme of things. I know it's morbid, but I know just how quickly things can change – how quickly things go from perfect to devastating with no warning. That happens to anyone who has lost someone close.
When Papa Bear and I married, we were both older already. We also both wanted children, and because I wanted to finish my degree, we waited to have our children. I just don't think I could have strung together a coherent dissertation between feedings. When I finally held my daughter for the first time, I was hit by a tsunami of overwhelming emotions – I remember that love and gratitude were the two most enveloping. That day, I wrote her a letter. I told her that she was loved, wanted, cherished. I told her about her family, about her perfect little hands and feet. I told her about the sweet little lips she had, pursed in a little pink bow between to rosy cheeks. I also told her what my dreams for her were.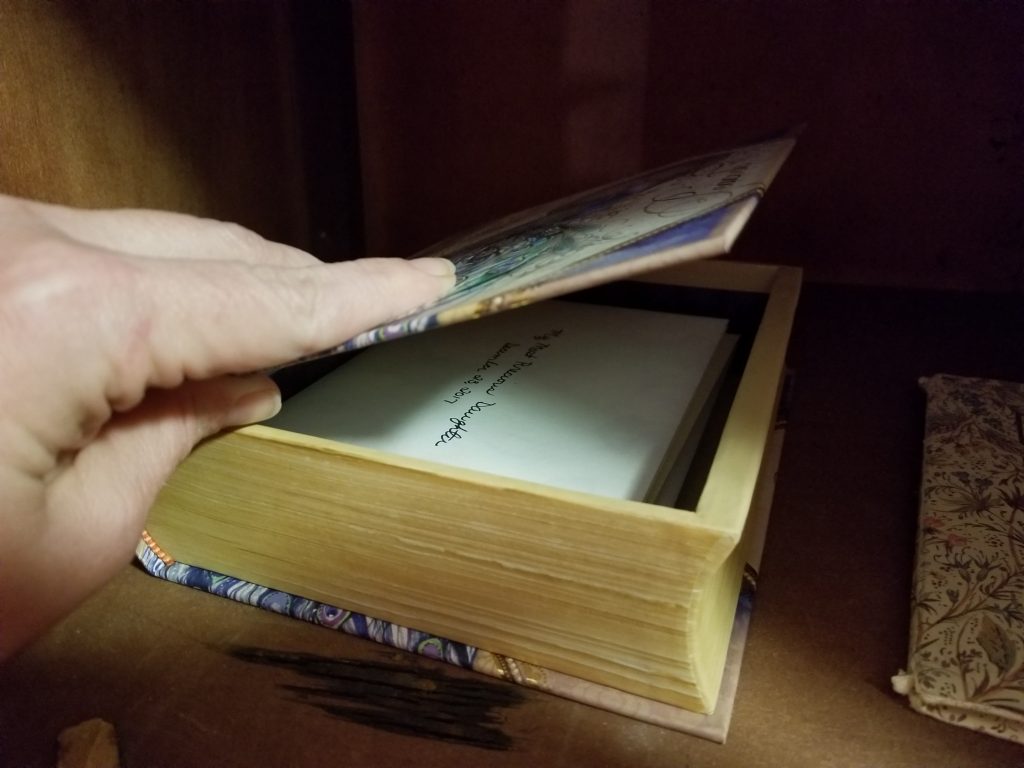 I didn't stop there. About every six months, I write her another letter. Heaven forbid, if anything should ever happen to me, I want her to know that she was loved. I want her to have proof that she was precious. I want her to know all of the wonderful things I love about her at every stage of her life. Each letter is filled with memories, what she likes, what she doesn't, and what I love most about her. I want her to grow into a strong, confident, intelligent woman who has a firm sense of herself and where she came from. I put my favorite photos of her, and at least one with her brother in each envelope, and date the outside. The precious testament of my love, to one of the people on this earth who gives me the greatest joy, is then quietly tucked away in a little box, locked in a bureau to wait. Then, I write a similar letter to her brother – and have since he was born as well. In some ways, these are a diary of Motherhood, a link to the person who was raising them and what my perception of them was. They each have a box, and each have a stack of love letters that quietly await their time.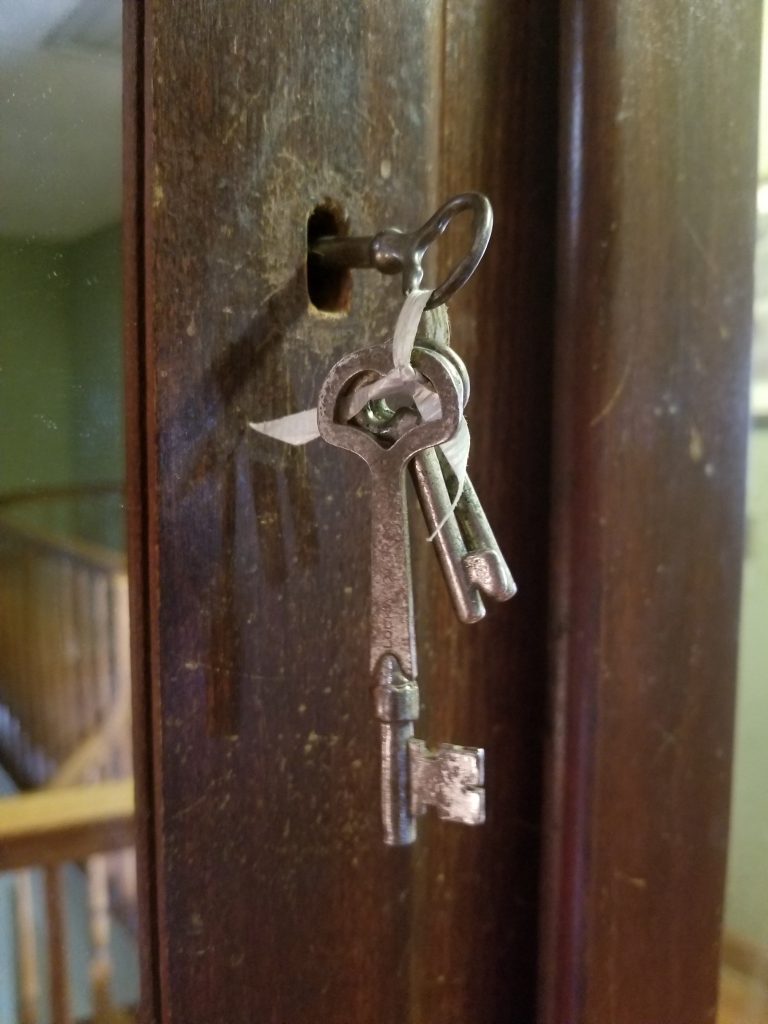 As long as I am here, I'll keep those letters. They don't need them yet, they have me. I will guide them the best that I can. One day, when they are able to appreciate the overwhelming sense of love and gratitude that flow from my pen and onto the paper, I will take them out, dust them off, and give them the box. Maybe for a wedding, maybe a baby shower, maybe something less positive – my Mother's intuition will tell me when they need them. Years of love, encouragement, and awe at the amazing, empathetic, loving children who are evolving into adults that will face this world with confidence – knowing they have a firm foundation on which to place their self worth – because my friends, they are worthy.
My love letters to my children regularly make me tear up as I realize just how much time has passes versus how much time I have left with them as children – it is a sobering thought. They serve as a reminder to me to embrace the chaos, as well as the quiet. These letters remind me of all of the tiny, seemingly inconsequential little idiosyncrasies that make each of them unique – and make me love them more for begin their own little people. They are a reminder that these two precious little people are the best things to ever happen to me – they are the best of myself and Papa Bear combined – and God sent them specifically to me – and for that I am truly grateful.
Writing love letters to my children is just my way of making sure that I share with them (one day) just how cherished they are. What do you do to show your own children how much you adore them?
Like what you read? Don't forget to subscribe to my mailing list to never miss an adventure!