I have taken more than 250 students in small groups (up to 30) to Belize and other countries in Central America for more than a decade. In that time, I have found a few products and gizmos that are worth the time and money. I have also found a few that aren't. In that vein, I have created a packing list that I share with anyone who travels to me to Belize, Costa Rica, Guatemala, or any where else with a similar climate. To see my favorite travel accessories, visit this page. To see my packing process, click here.
When I leave for a week or more, it is chaos at home. Anyone with kids knows that drill. To minimize the amount of worry that ensues when I travel, I have a system I have developed to get my family organized and ready for some Mommy-less time. Check out what I do to prep clothing and food for my time away by clicking on the preceding links.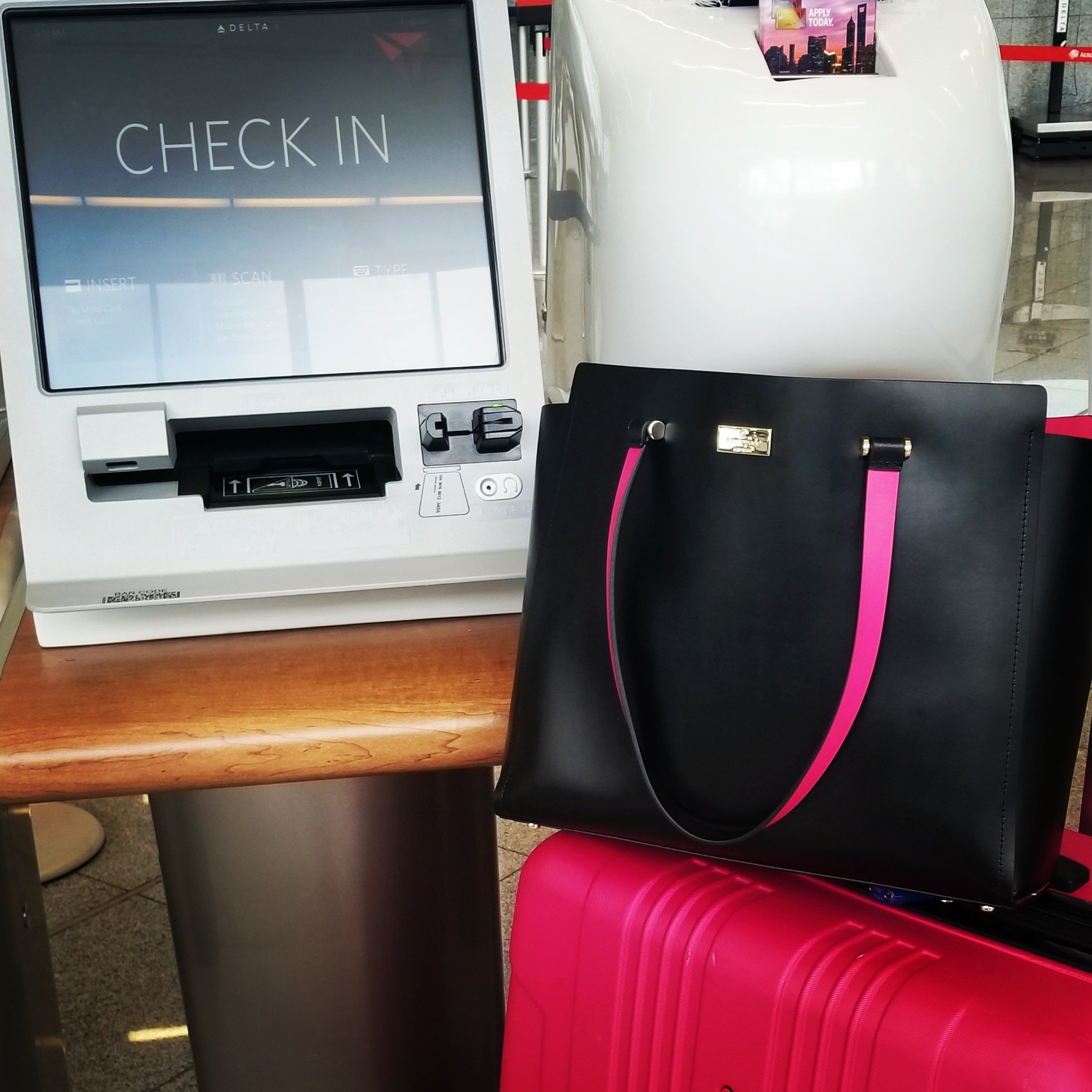 Now for the good stuff. Travel tip one, pack light! Pack only what you can carry. In this environment, natural fibers, breathable styles, and extra foundation garments are a must!
Things You Might Want to Pack: (you are only allowed 1 checked bag)
Clothing – pack light!!!!!
A light wrap / long sleeved shirt / or shell jacket – I usually travel with a solid colored pashmina like the one linked (I have a ton of colors, but my current favorite is hot pink. They are handy at night, on the plane, and even in the room.)
Insect Repellent with Deet – I like these (wipes rather than bottles that leak in your bag!) from Off! brand. I have never had an issue and they don't get in my mouth and eyes. I HIGHLY recommend these wipes.
Sunscreen – Waterproof is best – SPF 30 or higher is my recommendation. If you are a pale tale like myself, opt for SPF 50 – seriously, the Central American sun doesn't play! I like the broad spectrum protection.
Toiletries – very expensive for American brands – small travel packs are helpful – Men's kit here —– Women's kit here!
Baby wipes – travel pack and baby powder (trust me on this one!)
Sunglasses – I have some high end ones linked here, but inexpensive like these ones are just as good.
Contact Lens Travel Supplies – not available in most areas
Alarm Clock – I use the one on my phone, but you can elect to have a stand alone like this inexpensive, battery powered one if you like.
Plastic Zipper Bags – Gallon and Quart – These are hand to pack wet swim suits, contain sandy shoes in your luggage, or bring back potentially leaky items (like hot sauce) to gift to your family and friends (I usually like to have 3 or 4 of each size in my suit case).
Camera (my favorite point and shoot is linked here and my favorite mid grade is here – I have a Cannon DSLR like this one that I LOVE, but it is an investment).
Extra Batteries
Memory Card (Most cameras need an SD Card or Micro SD – I have a 64 gig Micro with adapter to fit my camera and then pop into my laptop)
Reading Material
Guide Book (Lonely Planet is my absolutely FAVE for this location)
Tennis Shoes and Water Shoes or Sport Sandals (I have Jambu Wildflowers for working in schools and a pair of waterproof Merrills for hiking, beach days, etc. and love them both!)
Swim Suit
Nonperishable Snacks (I take Kind Bars or Cliff Bars in case I don't wake up in time for breakfast which takes an hour or more at local restaurants) They have decent amounts of protein without too much sugar and keep me full as I go about my day.
Photo copies of all paperwork (color is best – passport, visa if you had to get one, etc.)
Prescription Medication to last the length of your trip – in original packaging with label.
Money Belt or Room Safe – I like this one, but in truth, I just lock my suit case with a combination lock each time I leave the room. I use these. Do what makes you the most comfortable.
Hard Candy or Gum for plane
Poncho / rain jacket / umbrella (for shade in the sun and protection in the rain)
Ladies, you may want a hand fan. It gets HOT during parts of the year!
Sharpie (I usually have black on me)
I NEVER travel domestically or internationally without the last two items. You can get small versions like the ones linked. You never know when your suitcase will break, a zipper will pop, or you hit a guy in a crowded street and scratch a side mirror that needs a small Sharpie furnished touch up. True story.
Check out what is in my carry on here.
Happy travels! What can't you travel without?
If you want to learn more about service in Belize, visit Ardenti Global Learning. I have personally seen their project results in the communities I work in and would highly recommend them as a service learning provider. I do not have any affiliation or financial arrangement with Ardenti, all opinions are my own.