Don't you just love it when the stars align and you are able to find a great dessert that is super easy but looks fancy? I do! It is my personal heaven when I spend minutes in the kitchen but look like I have spent hours. You better believe I keep it to myself when that works out!
I first made these tarts last year for Tiny and Papa Bear. They loved them! I thought that they were just the most adorable little pockets of cherry love that I couldn't help making more of them this year. I love cherries in any form, and especially love them when they are this adorable! This is a great tea time treat and lovely little dessert with some vanilla ice cream.
Ingredients:
1 package pre made rolled pie crusts
1 can cherry pie filling
Course sugar
Melted butter
Method:
Most premade pie crusts come 2 to the package. Separate and unroll the circular crusts on a flat, floured counter.
Using a knife or pizza cutter (I like the pizza cutter), cut the rounded edges off the crust and make one large square.
Once you have set the scraps aside (keep them flat, you will use them), cut the large square into four equal parts (4 smaller squares). Repeat with other crust.
Place a baking mat on a cookie sheet and lay each square diagonally on the sheet (they should look like diamonds) and place 1 large spoon full of filling in the center of each.
Bring the side and bottom points of the diamond to meet in the center to form the envelope. Leave the top one open.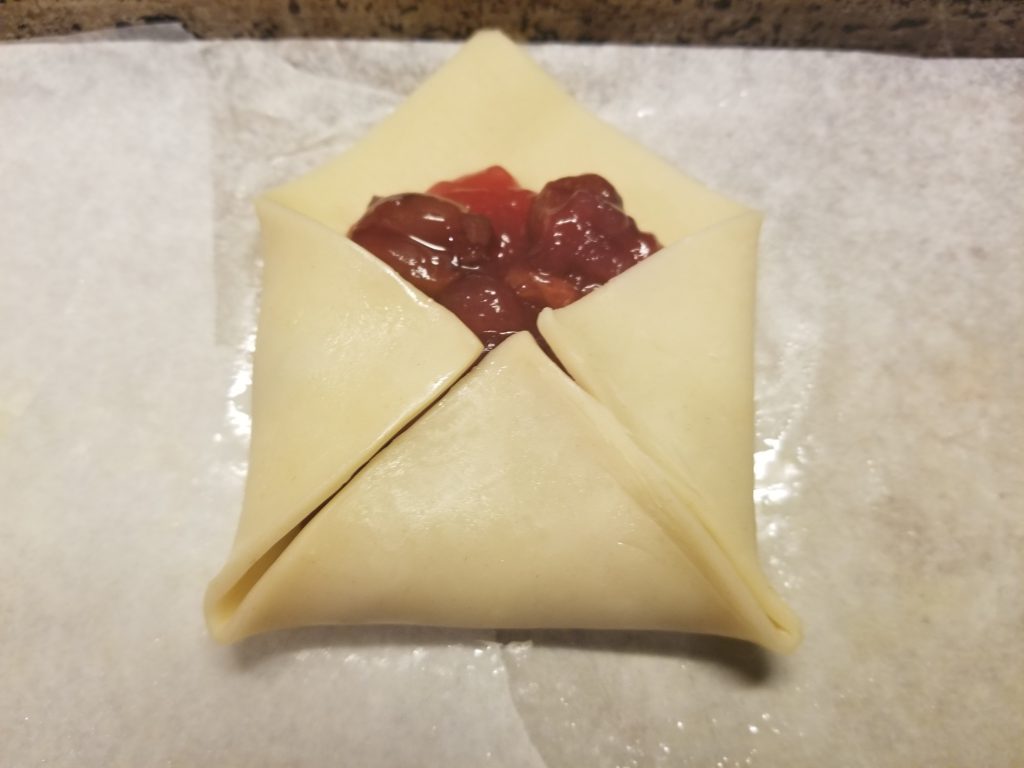 Cut hearts (one per tart) from the edge scraps you set aside earlier, using a small cookie cutter.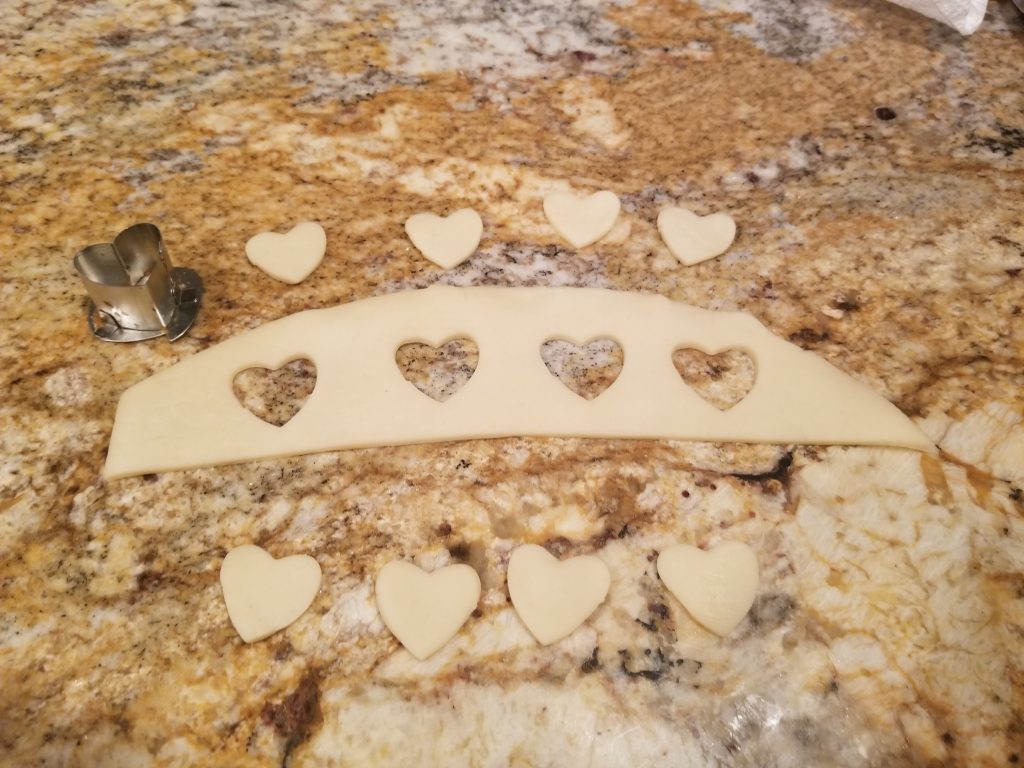 Place hearts over the point where the three bottom points meet, creating the seal.
Brush melted bugger over the crust and sprinkle with course sugar.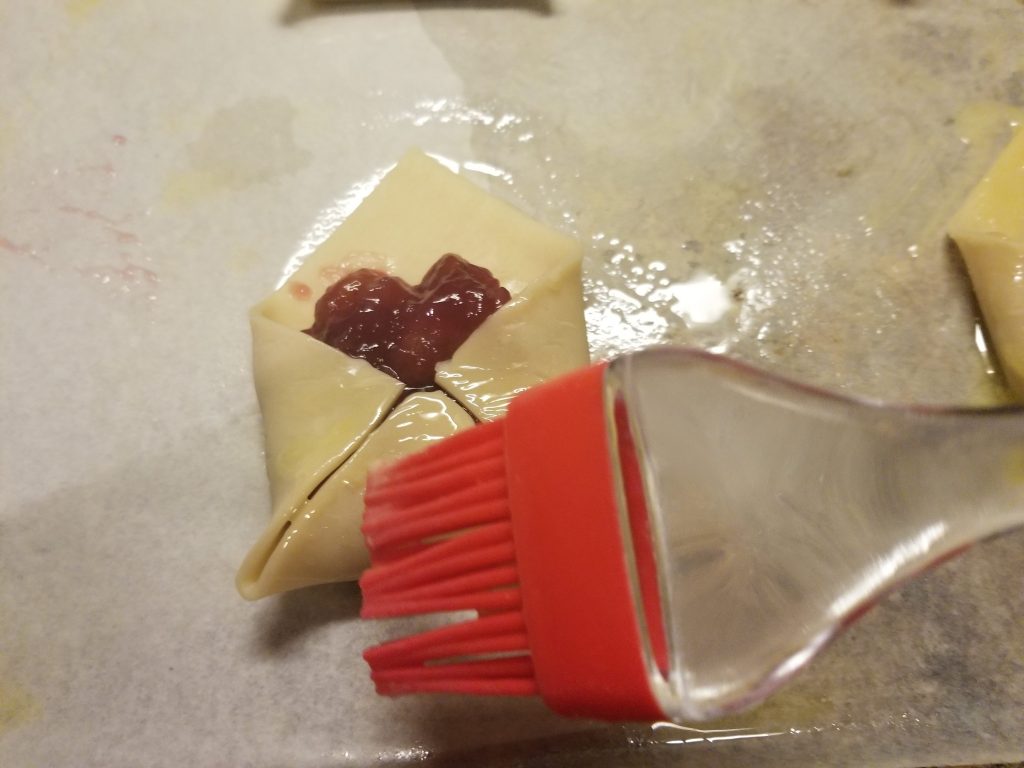 Bake at 400 degrees until the crust is golden brown. Serve warm.
What is your favorite pie flavor?
Like what you read? Don't forget to subscribe to my mailing list to never miss an adventure!