So You're Homeschooling for the Rest Of TheYear – Now What?
Well, if you are like me, you are currently telecommuting, homeschooling, running a home, feeding hungry children all day – ALL day, and doing everything else you are responsible for on a daily basis. It can feel overwhelming! Who are we kidding, it IS overwhelming. We are currently living through a historical moment filled with uncertainty, vulnerability, and a loss of control over our daily lives. We are adjusting. Given all of the dynamics, how can it not be overwhelming – for us and for the kids. They are so much more perceptive than we give them credit for, so be aware of that!
Below are some tips (from a 20 year veteran teacher – me) from the perspective of a working mom and now home school teacher.
Limit News Consumption In Front of the Kids
This one is pretty self explanatory, but you would be surprised how hard it is for people like me to turn off the news. I like to see what is going on, I love knowledge, and I feel more prepared when I feel like I know what is going on and create a plan. If I have a plan, I feel more secure – knowledge helps me feel like I can make a better plan. It can have the opposite effect for children – they have the mental capability to understand what is happening but the emotional maturity to process those emotions effectively. This could be a great time to unplug, check the news once or twice a day, and really slow down and focus on keeping your family at home, and safe.
2. Set and Keep a Schedule During the Week
A basic schedule is important for kids. This is a way to set expectations for everything from academic engagement to how much screen time they can have. Before you roll your eyes so hard they stick to the backs of your eye sockets, mine are getting more than they usually do right now. It is just one of the things that helps me get my own work done when they have finished theirs. However, they know that mornings are academic time, break with no electronics, lunch, some activity (see number 5 below) or outside time, and dinner. That is our loose outline. You can sign up for my news letter here and get the password to my repository and a PDF version of the schedule below. (I will only e-mail you occasionally and never sell your information to other parties.)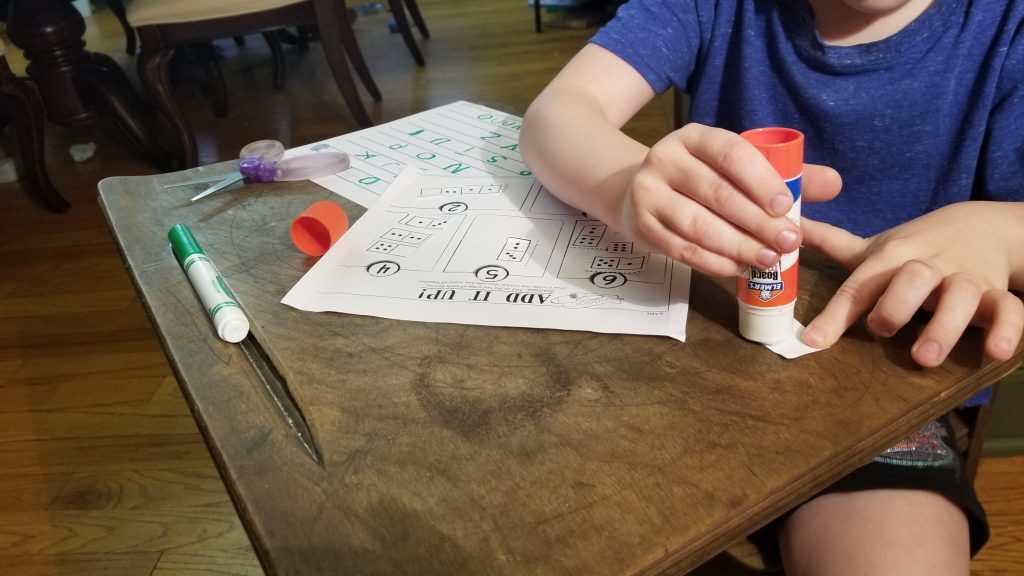 One of the key elements of this schedule is that the kids get to have some control within it. We all feel like the entire world is out of control right now, so giving them something in their universe that they can make decisions about is helpful for them. Let them select the lunch and dinner menus, snack menus, and what types of outdoor or arts based activities that they do.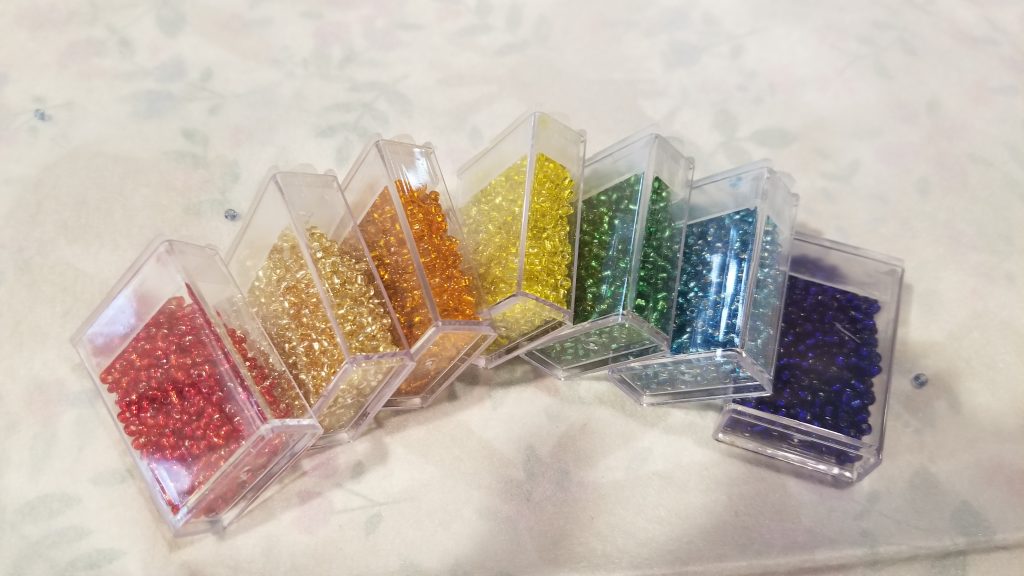 Give them some options (key here is that you can live with all of them) and let them choose which activity goes on what day. Give them 7 options and let them select 5 (two for the weekends). It makes a difference to kids to feel like they have some say in a situation where they are not able to control much of what is happening to them. I modified one from the Pediatric Mental Health Association out of the UK.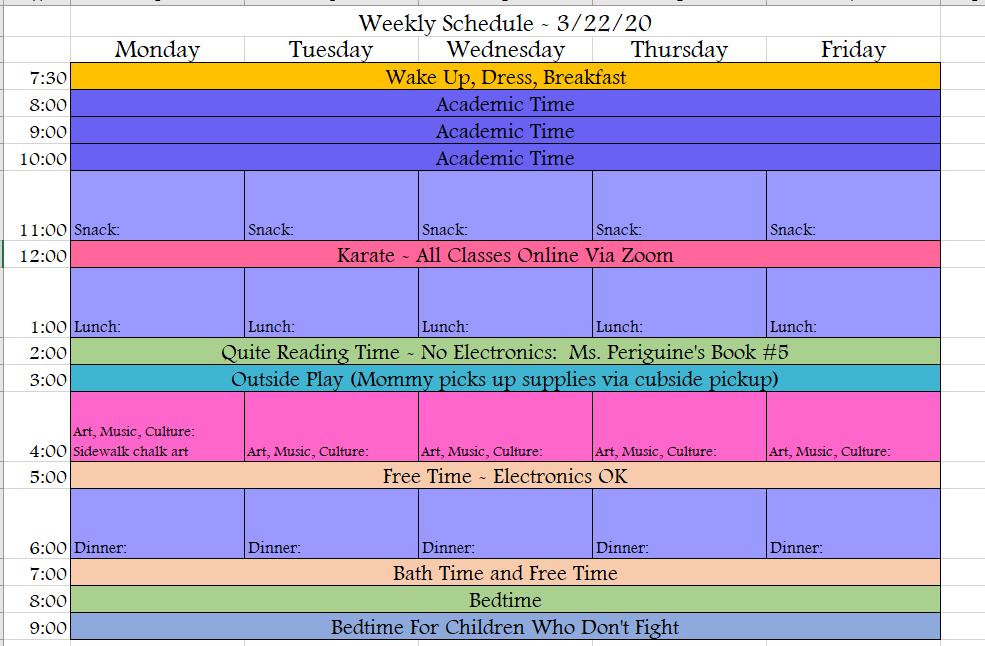 3. Get Up and Get Dressed
This is going to be one of the biggest battles in my house. Thankfully, the tiniest one gets up about 7:30 anyway, and my middle schooler has to check in virtually by 8:30 each morning. Until summer actually begins, try to keep your kids on their typical schedule. Don't worry about creating a rigid structure that you feel you must stick to. Flexibility is key here! When we are dressed and ready to go, we have a mindset change. It is harder for children to keep their focus when they are not feeling their best. Does that mean I don't allow pajama pants? Absolutely not. My middle schooler could easily live in pajama pants. However, clean pj pants, clean shirts, hair and teeth done, and breakfast in your tummy are all important mental cues to getting the child in the mindset to start their day.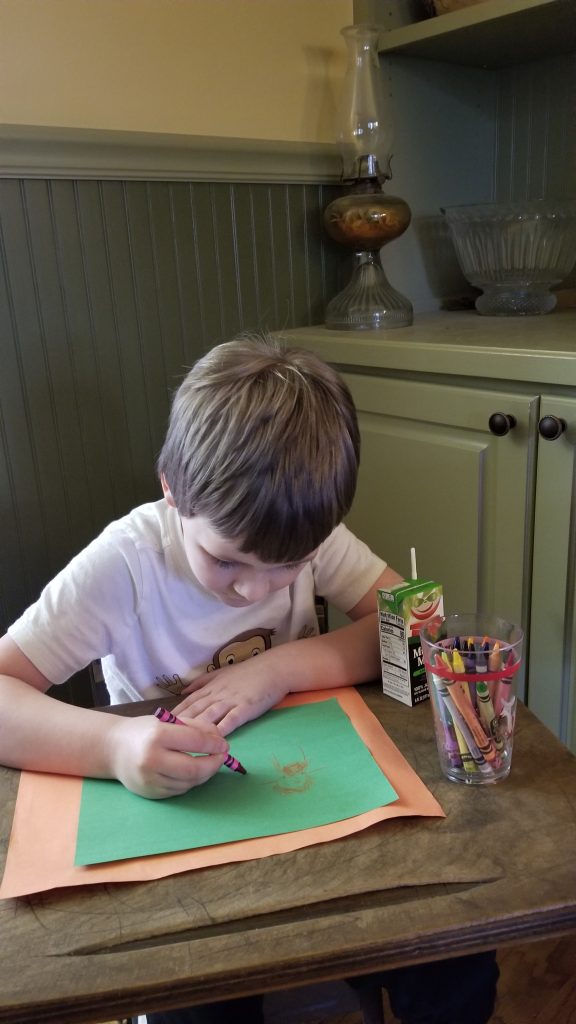 I have a little desk set up beside my desk for the tiniest one to do literacy and math activities while I am grading papers and working with my own students online each morning. Yes, it is chaotic. No, this system is not perfect. Again, be flexible and find out what works with your own family.
4. Diet and Exercise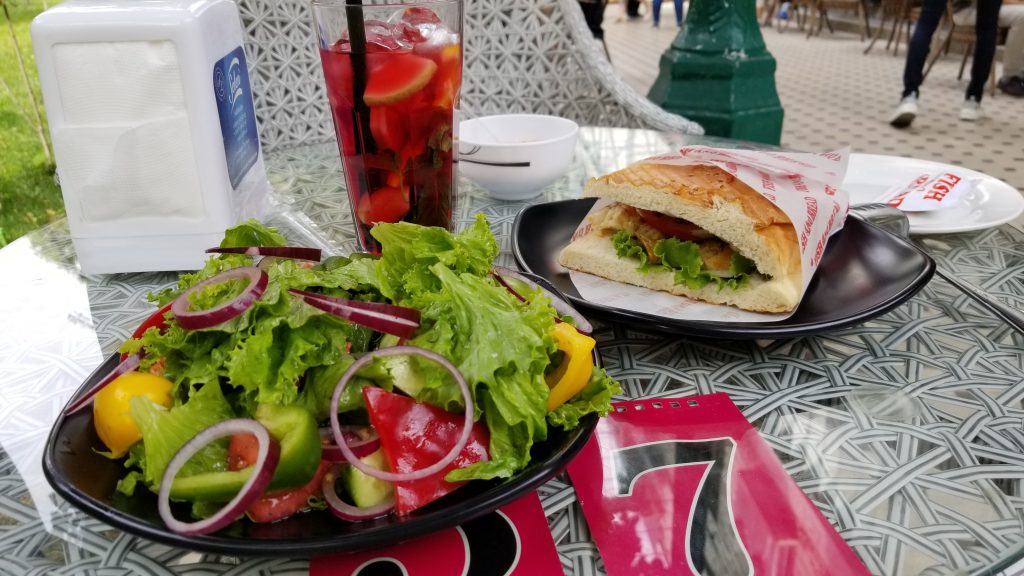 One way to keep the kiddos on track and healthy – mentally and physically – is to maintain a balanced diet, get plenty of sleep, and get some exercise. Go for a walk, run in the yard, do yoga, or just have a dance party. Even 30 minutes a day will help your kids burn some calories and energy, and feel more "normal" during what feels like a very unstructured time. While this feels like an extended summer break, going to be at the same time, keeping a routine, and having designated time to focus on academics and activity will help them stay productive.
Arts, Entertainment, and Activities
Holy cow, the entire world is online right now, and I LOVE it. There are options from concerts to livestreamed musicals. The Met is streaming Operas, there are online classes TONs of options for on and off screen fun.
Andrew Loyd Webber – Live Stream Musicals from his YouTube channel "The Show Must Go On" ! I'm super excited about this. The first one is Joseph and the Amazing Technicolor Dream Coat, but a new one will come out every Friday during the epidemic.
Box Office Hits – Get new movies that you can stream at home via Amazon Prime. You can stream box office hits for about $20 at home (we can't take two people to the movies for that here!) for about a month.
Learning Tools and Online Activities – There are resources from the University System of GA for P-12 learners, home school networks, and just really incredible people who have pulled these together for us all.
Family Games – board games are a staple for most of us. One that you might not usually associate with children is Cards Against Humanity. I know, usually not family friendly, but they have come up with a Family Edition specifically for us to download for FREE and play at home with the kiddos. I downloaded the low ink (gray) version and looked at it (small card version is still 21 pages) for appropriateness and it was absolutely adorable! You can get to that link here.
Audible – Audible is one of my favorite services. I love an audio book! There are a ton of free stories from Harry Potter to classics. You can get the free ones here, or to join for free and get a free audiobook, you can click here (two if you are an Amazon Prime member!!!)
5. Giving Back
Sometimes it is hard to focus on others when we are so unsure of where life is going to lead our own families. For the short term, even facing the limitations of social distancing and staying healthy, find a way to give back. I have been making non-surgical masks for health care providers. The kids help with some of the parts of the process (it is super easy) and help with packaging and sending them. There is ALWAYS something that you can do to get outside of yourself and do something small that feels big to others. Check out the pattern here, your local nursing homes, vet hospitals/clinics, and hospitals would love these.
If you have questions about how to set up an area in your home that is conducive to learning, let me know! This is hard, Mamas. No one knows that more than me. It's hard to be scared and not show it. It's hard to have your world and routine turned upside down almost overnight. What I do know, is that we've got this.
Like what you read? Don't forget to subscribe to my mailing list to never miss an adventure!