Who doesn't love a fairy tale, right? We had the best time theming recently. The kids and I celebrated one of my favorite things – stories! I love a good story – especially a fairy tale. While I really love a Disney version of a fairy tale, there is something about the fall of the year that calls for the original Grimm versions – because they really really are!
Snow White's Poison Apple Pie
To begin, I couldn't have paired a more appropriate king and queen of this theme night than Snow White and her poison apples – and for this celebration, we made an appropriately decorated "poison apple pie," complete with skull on the top crust. For this recipe, use your favorite apple pie filling for the pie. Mine is shaved apple slices (I use my mandolin), Mexican vanilla, Splenda, and freshly grated cinnamon and nutmeg (about 2 T cinnamon and 1 T nutmeg). The Mexican vanilla really adds depth to the overall flavor profile of the filling. Cook on low, allowing the apples to simmer until soft and the liquid has condensed and concentrated until it is syrupy. The crust should fully line the bottom of the pan, apples layered on top. You can use a tart or a proper pan, which ever you choose to utilize. The top crust can be manipulated in any shape you wish. For this crust, I free handed a little skull and made some pretty little crust rosettes and leaves as a border. Pie crust is rather versatile and can be molded in any shape that you wish – use it like play dough, brush with melted butter, and bake at 400 degrees until golden brown.
Vegi Rose Quiche
The other signature piece of this theme night was Briar Rose's (Sleeping Beauty's) Vegi Rosette Quiche. These are sort of a hybrid between a traditional French recipe and a frittata recipe. I don't use the heavy cream and butter so that the calories are lighter, but that will make it a little less creamy. We like the more light and airy texture of the recipe below.
1 pre made pie crust
4 eggs, beaten
1 cup milk (whole if possible)
Salt and pepper to taste
1 cup shredded cheese
1 zucchini
1 yellow squash
1 carrot
1 medium white potato
Preheat oven to 400 degrees.
Mix eggs, spices, and milk in a bowl and beat well If you have any additional ingredients you would like to use as a filling (liked chopped ham or cooked sausage crumbles) mix in now. Transfer to the pie crust.
Sprinkle cheese over mixture.
Using a vegetable peeler, shave strips of vegetables and roll into a spiral (rosette), placing on end into the egg mixture starting from the outside edge and moving towards the center.
Alternate vegies and colors to create a colorful "bouquet" on the top of your quiche.
Bake the quiche on a cookie sheet (they can sometimes overflow) until firm in the center and vegies are cooked through.
Let the quiche cool for at least 15 minutes before serving.
Rumpelstiltskin's Melted Gold Dip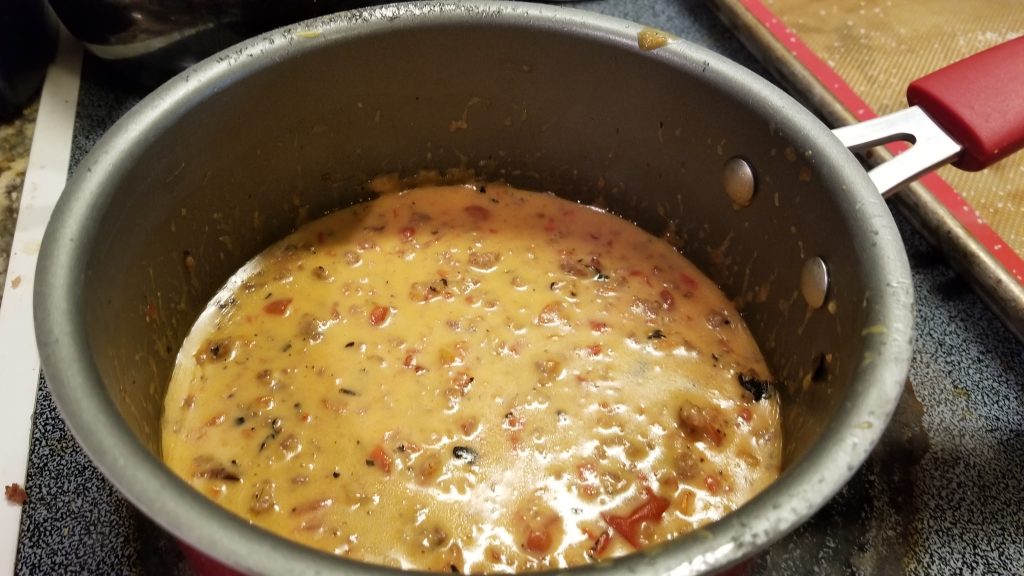 This simple dip is just the old standard Ro-Tel dip that you have seen at parties for years. This easy breezy dip can be made in a Crock Pot up to 4 hours ahead. Simply combine ½ lb cooked and drained sausage, ½ brick Velveeta, 1 can of Ro-Tel, and 1 small jar of salsa (8 ounce) – mix well. The Crock Pot does the rest. Check on it every once in a while and stir, serving warm. This dip can be customized for heat preferences by using hotter Ro-Tel varieties, salsa varieties, and hot sausage. I like to use corn chips as my "mode of delivery" to yumminess!
Roasted Witch's Fingers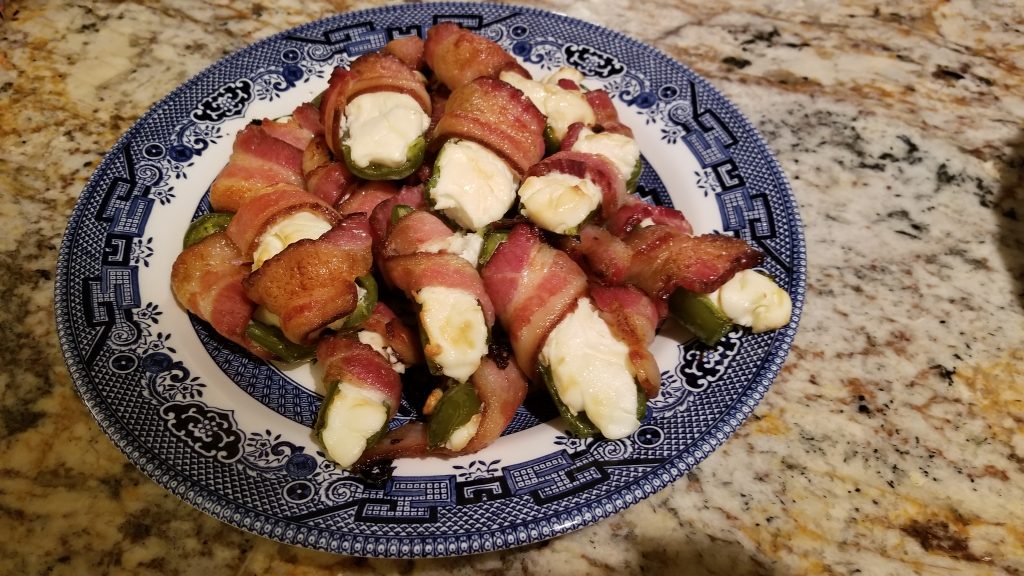 We also paid homage to Hansel and Gretel with the roasted witch's fingers – jalapeno poppers – find that recipe here, it is perfect for the holidays!
Pied Piper's Cheese Plate
The Pied Piper's Cheese plate was another easy but adorable addition. I used a sharp white cheddar and scooped divots out with a melon baller. You can use swiss, but my crew happens to like to the taste of a cheddar better. I used radishes as our little mice burrowing through. Feel free to shape the divots or mice so that they fit well with your cheese, but don't over trim so that the white of the radish is showing.
Rapunzel's Braids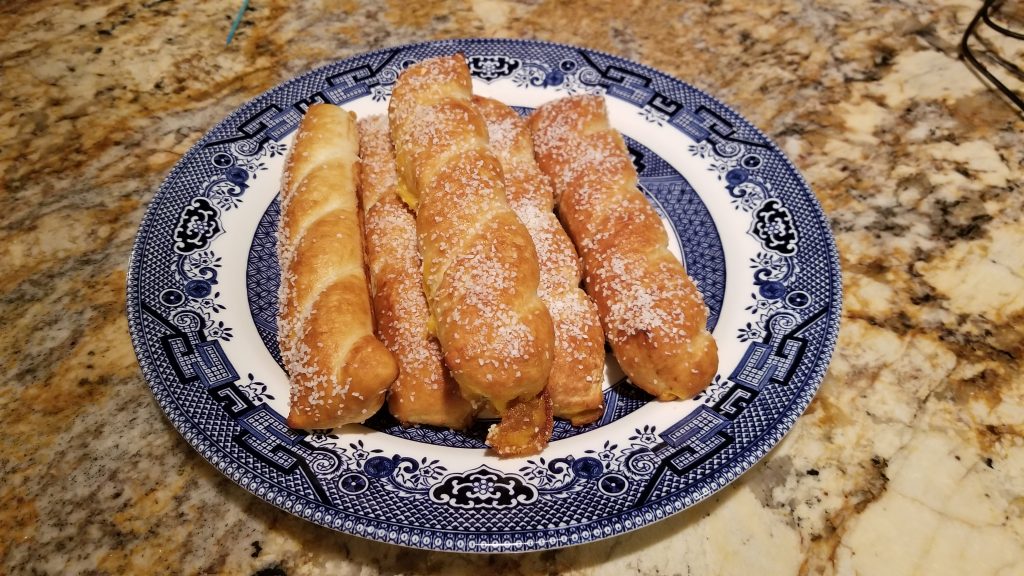 These were simply warmed up and served – couldn't be easier! I used soft pretzel ropes for this element of our party, and dipped into the "gold" dip, they were soooo good!
Check out our previous theme nights!
Thanks for reading – what theme nights do you want to see in the future?
Like what you read? Don't forget to subscribe to my mailing list to never miss an adventure!