When I first found out I would get to travel to Tashkent, Uzbekistan, honestly, I had to find out where it was! I had not heard of it before. Now that I am here, I am in love! I was awarded a Fulbright Specialist appointment in Tashkent, doing some academic work. This is giving me 6 weeks in Central Asia!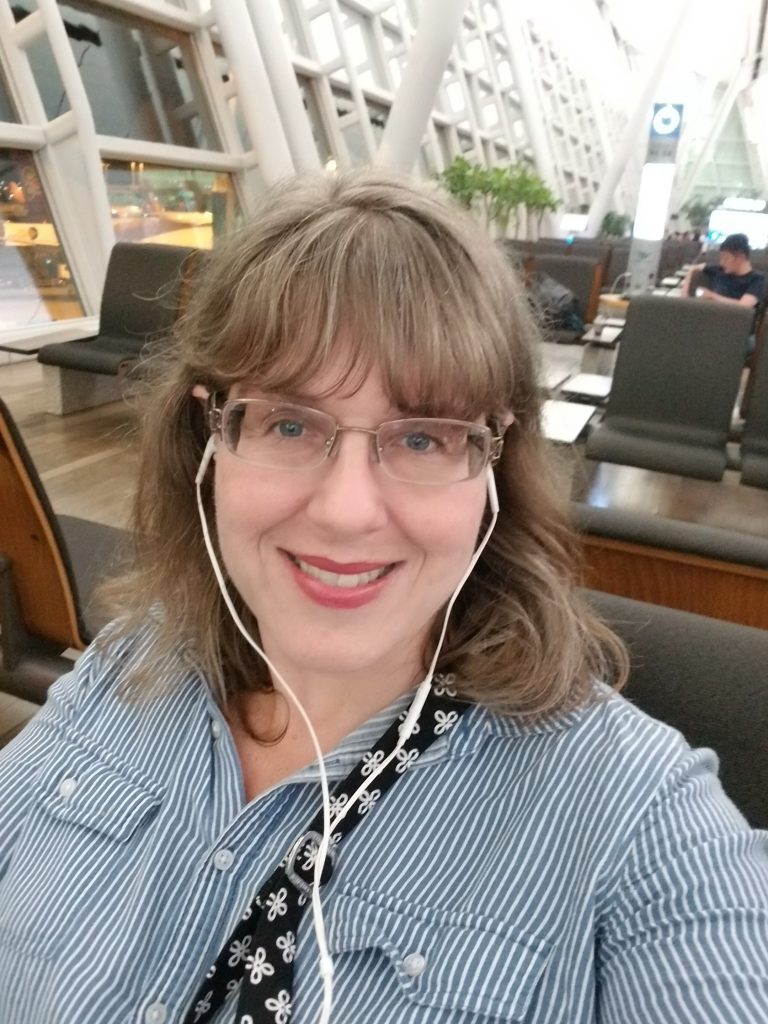 My trip over was LONG! It took me more than 30 hours with layovers. I have never had that long of a travel period before. I have done a 15 hour flight, but never have I flown that many miles or hours in a single session. I can't say that I felt like the freshest rose on the bush by the time I got there, but it was certainly an experience that I won't forget any time soon.
The first leg of my trip was from Atlanta to Seoul, South Korea. This was a little more than 13 hours flying time. Thank goodness there was no one in the seat beside me! I felt like I had a little more breathing room in economy as a result. It is amazing how much personage an airline can stuff into a tiny little seat. After – no joke here – 5 movies, and a cat nap, we finally landed in Seoul. I don't generally sleep well on a plane, so it is extremely difficult for me to fall asleep. There are just too many people around me.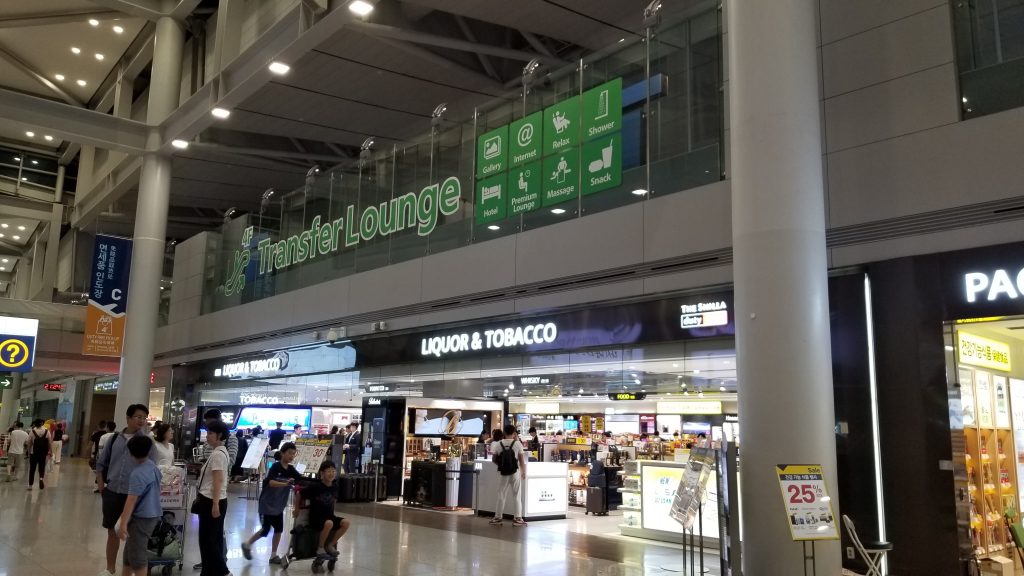 After that long, long, long flight, I had a 6 hour layover at the airport in Seoul. I didn't want to chance missing my connection, and the timing was just not very good to go into the city. I have a 14 hour layover on my way home, so I'll be more comfortable trying it then. The airport itself was quite interesting though. There was a TON of stuff to see and do, and most of the workers spoke English, which was a huge help for me.
The airport had a small variety of places to eat, and a ton of shops. The vast majority of the shops were high end luxury brands. Burberry, Hermes, Coach, and more. If you are a fan of Korean cosmetics (think Tony Moly) then you are in luck! There were also a ton of cosmetics shops stocking all varieties of local and international favorites. I love the cutesy Tony Moly products and plan to buy a few on my way home for my daughter's Christmas stocking. There are some bookstores as well, but the selection is not huge.
One of my favorite portions was the Korean Heritage exhibits. There was all manner of Korean artistic representation from bowls to jewelry, costumed attendants, fans, and many other elements of Korean society. There were plenty of items for sale as well in these exhibits for those who may need a more authentic souvenir. If you are looking for magnets, mass produced fans, and other items, there are shops for that as well.
The electronics amazed me. The escalators were automated, so when you step on the entry plate, they began to move automatically. There were electronic gates, and trains to connect you to each terminal. Overall, this airport is tremendously high tech. I only got to explore the concourse and one of the terminals on my way over, but it was more than enough to keep me busy for my layover. I have also heard that there is a movie theatre in the front of the airport prior to security. I guess we'll find that out when I go home.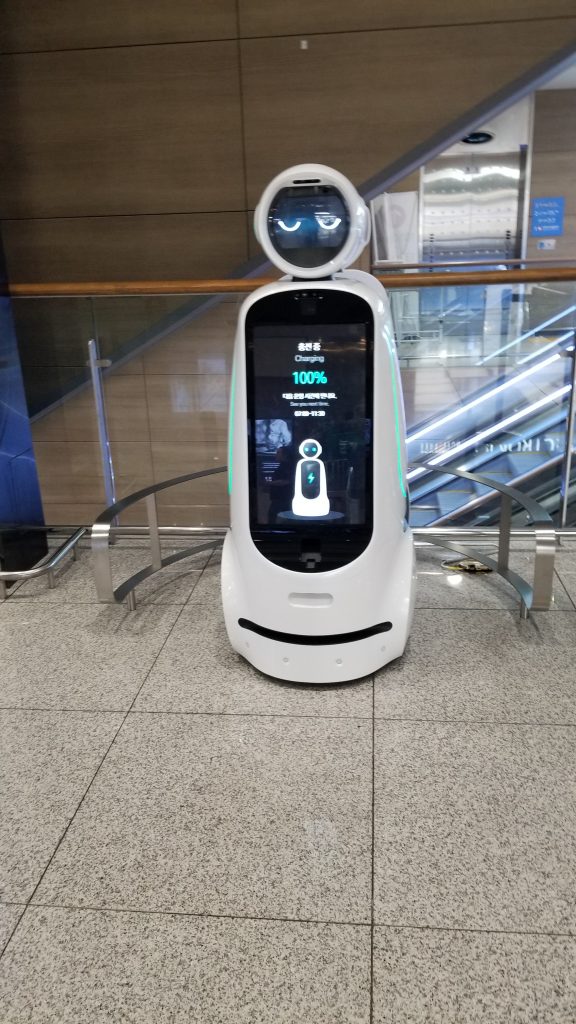 My final leg was from Seoul to Tashkent. My flight boarded at 10:50 PM and was 7 hours long. I have now realized that I am a business class kind of girl. Oh my, this is the way to go! I was lucky enough to get a business class seat on the second leg. It was phenomenal. The screens were about 15 inches rather than the lovely 7 inch ones in economy. It was a little startling how much more comfortable the front of the plane is! I have to admit, after the movie marathon on the leg from Atlanta to Seoul, I was not in the mood for movies. After dinner, I was able to lay my seat completely flat (this made me very excited!!!), take my sleep mask from my tiny bag of toiletries that they provided, put on my slippers, and relax properly. I got a much needed rest on this flight. I don't think I have ever slept that well on a flight before. The best part? The toiletry bag included a lovely full size Caudalie lip balm, toothbrush and toothpaste, and mini Caudalie hand lotion. Oh yes! Yes, yes, yes! If you have ever read this blog at all, you know about my obsession with French beauty products. I was tremendously happy!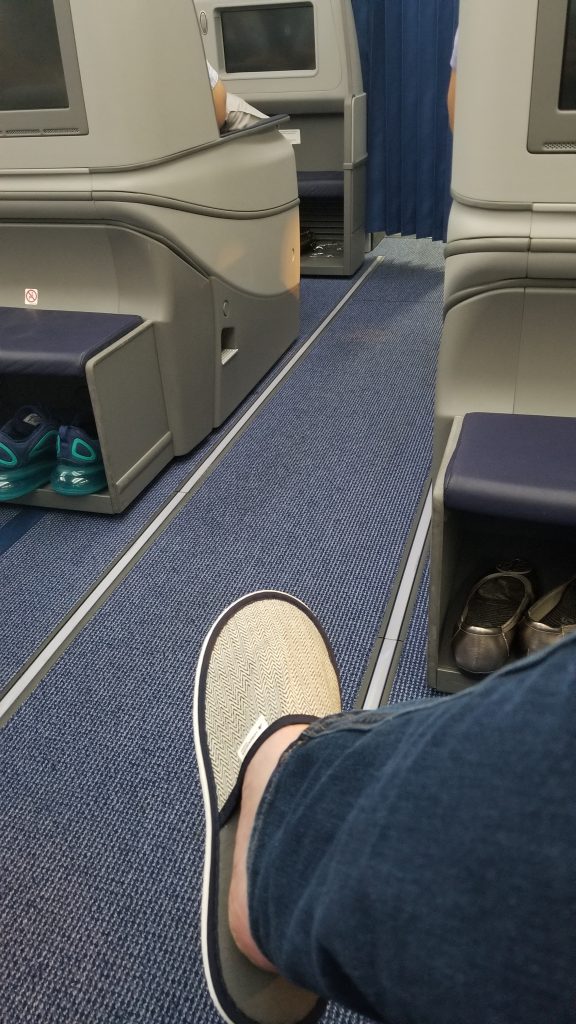 I landed at about 2:00 AM and was met by my lovely representative for work. My visa was processed directly at the airport (make sure you fill out the application at least 3 days in advance online and print a copy to bring with you). The business class passengers have their own entry, making customs a breeze! We were met on the tarmac by a bus and carted away to a private entry with our own baggage claim right in the lounge. I think the main thing I took away from this experience is that I have business class tastes on an economy budget.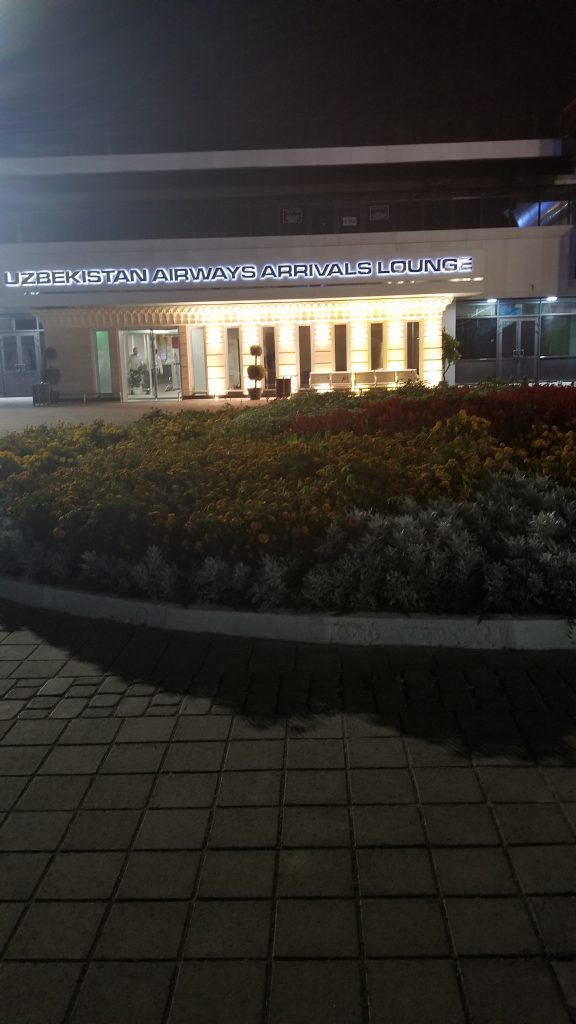 Like what you read? Don't forget to subscribe to my mailing list to never miss an adventure!