Papa Bear is a chocoholic.  Not you, standard lover of chocolate, but one that may need treatment at some point in the near future – serious treatment with at least 12 steps towards progress.  He recently celebrated a birthday and I wanted to make a special cake for him.  His two favorites are chocolate cake (shocker), and homemade caramel cake.  That is his wild card cake.  Well, unfortunately, the icing is a bear.  I sometimes have them seize, and only had enough stamina on that given day for one monster cake recipe and the tinies.
One of my all time favorite cakes is the tiny layer cake from my family reunion and church pot luck memories.  Wow, the layers were each cooked individually on a cast iron skillet, started on top of the stove and then finished in the oven.  That gives each layer a crispy edge, while the center stays light and fluffy. The icing is also hand made and what my grandmother would call a boiled icing.  You cook the icing on the stove top to the soft ball stage on your candy thermometer.  The last 10 degrees or so take forever to achieve and you need every single one, so don't rush it or you will get an icing that doesn't quite set.  Rain and humidity will also impact how successful this icing comes together.
Now, don't get me wrong, I think my sweet Maw Maw was the best cook to ever walk the earth.  That woman could cook anything.  She could take flour, water, salt, milk and baking powder and turn it into a full breakfast – if it was in season or she had some in the freezer, she could throw in some fig preserves and we were really in business.  That being said, I don't remember her making these cakes.  I have the cast iron spider that my great grandmother used, but not Maw Maw.  But oh, the family reunions!  I was, indeed, related to some very talented old ladies.  This particular recipe is a lost art.  I don't remember the last time I saw one of these outside of a restaurant, and only one.  This is one I had to research and test before I found one I liked because there is no copy in the recipe files I inherited from her.  I love seeing her handwriting on each recipe I cook for certain holidays.  It is like she is still sitting at the end of the counter, directing the goings on as the family prepares for Christmas.  Southern Living is the Southern Lady's bible for all things recipe and home, and I usually have a great result from those recipes.   The one linked here is no exception!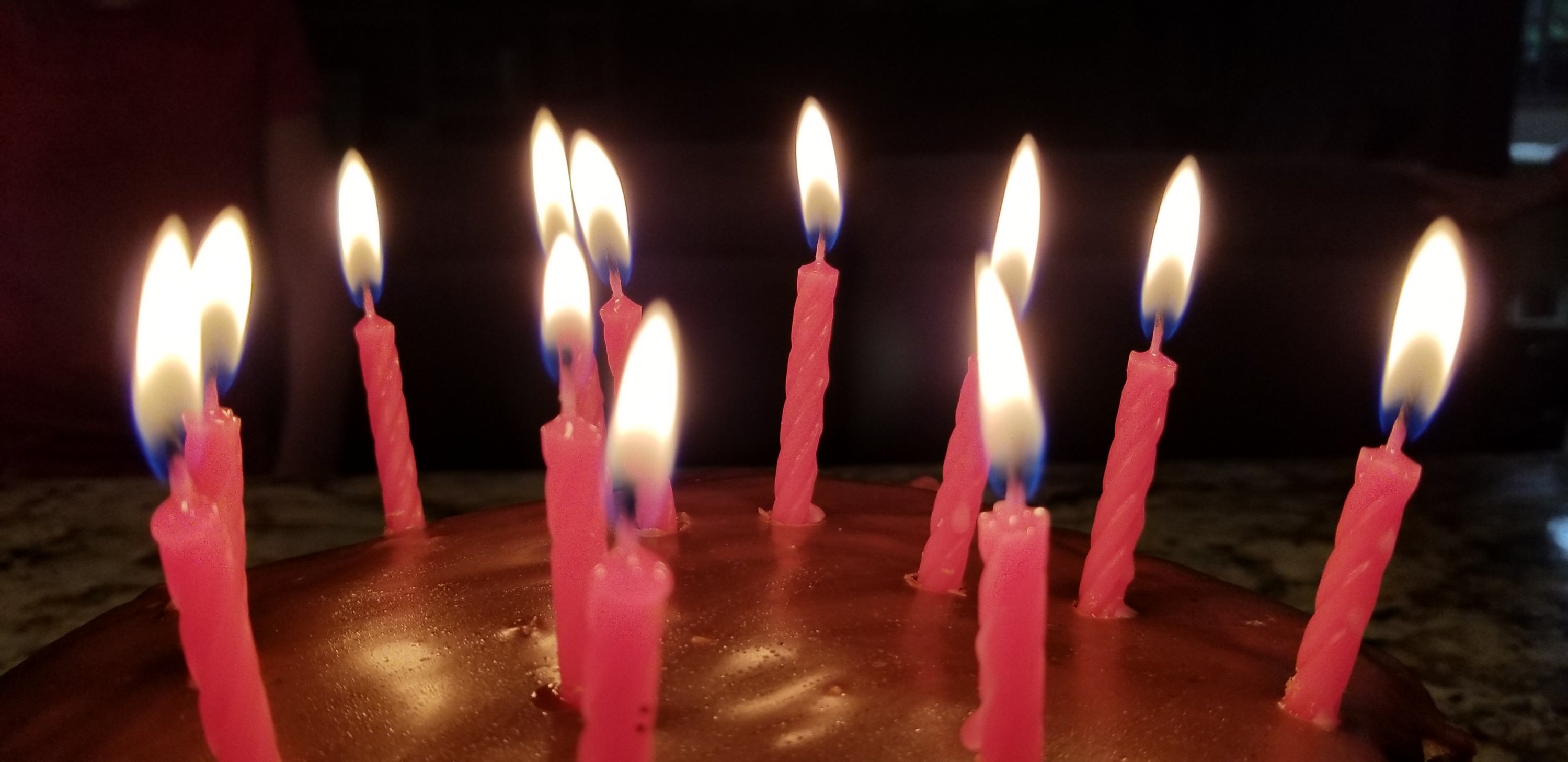 I like the cake layers in their recipe as well as the icing, so double win.  My major issue with this icing recipe is that I ran out.  Honestly, I only made it to 12 layers rather than the full 15 as well, but I love the cake texture as well, but I also got a little pour heavy, I think.  As a fix, I would move up to a slightly larger size in pot and multiply the recipe times 1.5.  This would likely be a little too much, but I am always good with too much rather than not enough.  An easier way to bake your layers is to bake them in a 350 degree oven in light colored pans.  Leave them in for about 5 minutes each and transfer straight to a wire rack to cool.  Level after it has cooled completely.
Now you will remember from above that the tinies were in tow to help work on Papa Bear's big cake?  Well, they were in full effect.  My mother was also visiting – she lives on the north side of the mountain which is about an hour and a half drive away.  That little tid bit will be important, so file it away now.  So Papa Bear had his birthday party, the candles were blown out, wishes were made.  He then decides he needs to take Teeny upstairs to take a nap while I take my mother home.  I'm starting to wonder if they all just operate as if it were the wild west when I'm not home.  Apparently my 3 year old has learned that he can sing songs and pat Papa Bear's back and put him to sleep – then Teeny has the run of the house.  Yep, you read that right.  Teeny has the same size sweet tooth as Papa Bear, so before Tiny woke up Papa Bear and reported Teeny's jail break, he had taken a bar stool – pushed it up to the microwave (where I placed the cake until I got home), procured a fork and proceeded to take the entire top layer off the cake.  I'm surprised I didn't come home to the tiny terror in a sugar induced rampage, but no.  Papa Bear woke up a few minutes later and retrieved the little conman before too much damage was done, but boy – you just can't stay mad at him when he looks at you and smiles so sweetly and says "Mommy, I really liked your cake."  What do you do to that?  I'm defenseless.