Are you planning to go on vacation this Fall?  Shooting for a Caribbean get away this winter?  There are some items that you want to buy now to save tons on your vacation this winter.
Sun Sun Sun
I am planning to attend a conference in the Southern part of the Caribbean in mid-November.  White the weather in Georgia is cool and crisp at that time of the year here, it is hot hot hot in Trinidad and Tobago!  Since I travel to the Caribbean a lot during the winter months, I have learned that you should have a few items on hand, no matter what time of year it is.  Sunscreen, sun glasses, and sun hats are a must!  Are you sensing a pattern?  Those items can be downright hard to find in late October in the South.  Buying shelf stable sunscreen now, saves me huge dollars when I get in country.  I like the Neutrogena spray SPF 50 broad spectrum sunscreen.  I can get it in the states, this time of year, with coupons for $3.00 to $4.00 per bottle.  It is good for a year.  I once saw it on a shop shelf in Belize for $30.00 US!  Yes, you read that right!  I can get it now and save a ton later because I am not forced to spend on the spot.  Check out what's in my carry on for short flights here and long flights here!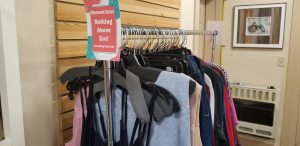 The Perfect Outfit
This is also a great time of year to go ahead and think about that perfect swimsuit, breezy outfit for a night on the beach or dancing under the stars.  What about some strappy sandals or open toed espadrille wedges?  Those all sound delightful and perfect for a winter cruise or south of the equator get away, right?  Shop the end of the season sales for the trendiest items, and current season colors at a fraction of the price by shopping now instead of waiting until your trip is approaching.  Merchants are offering deep discounts on everything from summer hand bags to light pashminas to the perfect gauzy maxi dress to wear to dinner.  As Fall is coming into shelves, those last season items are waiting to be plucked from obscurity all for pennies on the dollar!
Shop Strategically
I already have a wonderfully packable sun hat, sun glasses and a great travel purse.  I am not going to purchase items I don't really need just because they are on sale.  As my husband always chides – you save 100% if you don't buy it.  I know, I don't like it either, but in this case he is right.  If you already have the perfect sunglasses, don't buy more just to get a good deal.  If you don't absolutely love them and are not going to wear them frequently, save that money for in country shopping on your trip!  I am going to need a nice, business friendly, very dressy dress for the formal reception and dinner that will happen on the last night of the conference.  I don't want to rely on online shopping options closer to the trip because I can be a little hard to fit.  Sometimes, what looks great online looks less than flattering on me.  Vice versa, sometimes, I find a few items on the racks in stores that look like they are not going to be flattering, and are amazingly flattering.  So, I will likely shop the sale racks now to get a great deal on a flattering outfit.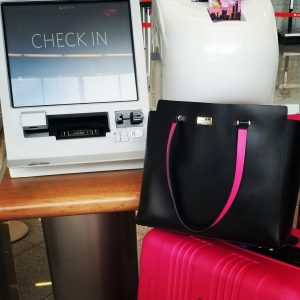 Don't Over Do It
While it is tempting to buy everything you think you can possibly need now, it is better to pay retail for one versatile, quality item that you will really love than buy too much and not use it. If you are flying, every inch of space counts!   Most carriers have increased their checked bag fees to at least $35.00 for the first bag, and that is IF you are flying domestic.  It could be far greater if you are flying internationally.  Make a list of items that you are going to pack, and items that you need to buy, then cut it!  You don't need one new outfit for every occasion or every day.  Pack pieces in monochromatic palates with accessories that are full of color so that you can have a base look with accessories that change it up.  If you are only going to be gone for one week, pack 2 skirts, 2 pants, 1 shorts and coordinating tops.  You can wear items more than once, and rinse in the sink if something needs it.  Tide sink packs are one item I never travel without for just that reason!  If you pack tops and bottoms that all coordinate, you have a ton of outfit options with accessories that can dress up or down as the occasion requires.  Invest in quality pieces that travel well, will last for years, and (even if you pay retail) you come out better in the long run!
My favorite travel accessories are here.  What is the one travel item that you never leave home without?
This post contains an affiliate link.  I may earn a small commission at no additional cost to you.