Apple Pie Purses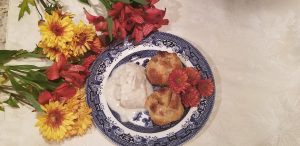 These adorable apple purses are so easy and delicious you will want to make them every weekend while apples are in season!  I love to have apple recipes on hand at Thanksgiving – I know, everyone always wants pumpkin pie – not me!  I think fall tastes like apples and pears.  I have the obligatory pumpkin pie, but apple is where it's at!
Ingredients:
5 large apples of your choice
1 and ½ cups sugar
Cinnamon
Vanilla
Nutmeg
1 box puff pastry
Butter
Method:
I like to use a mandolin to slice my apples, but you are welcome to chop, dice or slice yours in any way that makes you happy.  Put into a thick pot and set the stove to medium heat.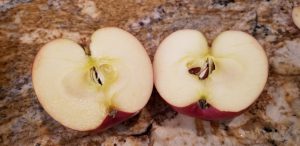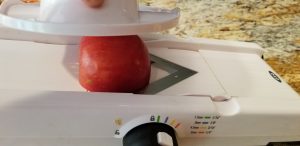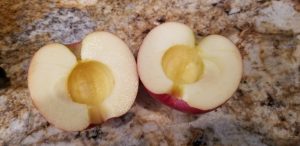 Simmer the apples in just enough water to cover the fresh fruit until they have become tender and soft.  Add the nutmeg, vanilla and cinnamon and stir as the water is heating.  Before slicing applies on the mandolin, cut in half and core (I use a melon baller) the halves.  Once your applies are sliced, stack them and cut in half again (from stem to blossom scar, not from edge to edge).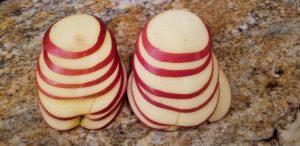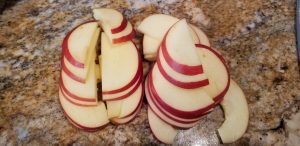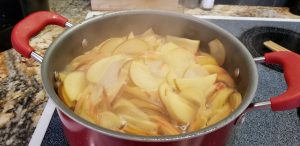 Unroll each sheet of pastry puff and cut it into quarters on your cutting surface.  Once the cooked apples have cooled a bit, place ¼ cup of apples in the center of each square.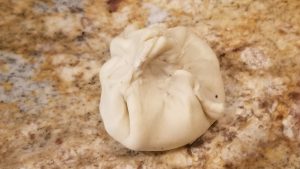 Pull the tips of each square together, then any open sides, until each little packet looks like a small purse.
Brush with melted butter and sprinkle generously with large sanding sugar.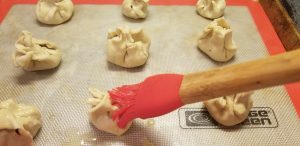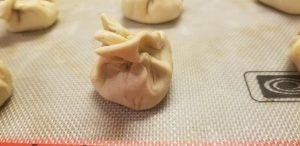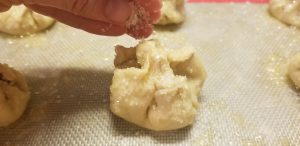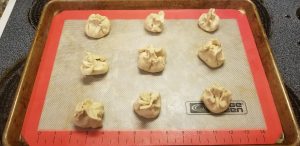 Bake purses at 425 degrees until the puff pastry is golden and crispy.  Serve with ice cream while the purses are sill warm.
Like what you read?  Don't forget to subscribe to my mailing list to never miss an adventure!