This recipe has become one of my weekend and travel go to recipes.  I love to make it the night before and stick it in the fridge, pop in the oven the next morning and bake.  It is so incredibly easy and absolutely delicious.  The kids and Papa Bear love it.  I usually use 1/2 container of Oui brand French yogurt as the topping for this when I make it.  I love that bit of tang from the yogurt, it is good for you, and isn't nearly as sugary as syrup or whipped cream.  Every once in a while, I will put fresh strawberries or fresh blueberries on top to add some fruit in the family's life, but I can imagine that any fruit compote would be delicious on the basic version of this recipe.
With the tremendously busy schedules that we have in my house, anything that helps me shave a bit of time while still providing tasty meals that the kids enjoy makes my geeky little heart happy.  This one fits the bill – especially if you don't use chocolate chip brioche or syrup.
For the French Toast Bake: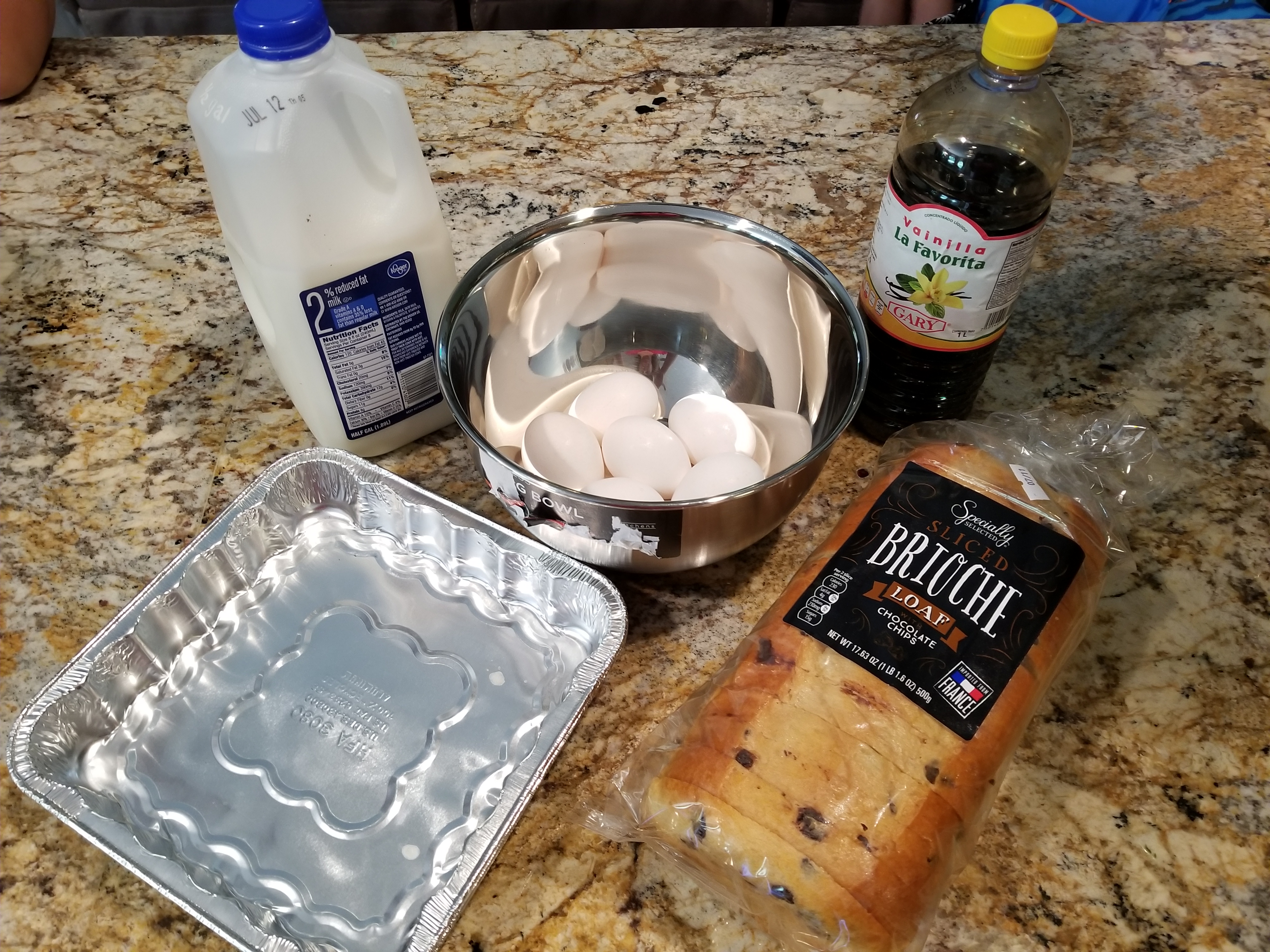 1 loaf brioche bread – can be sliced or whole 6 large eggs 2 cups milk 1 cup heavy cream 1 Tablespoon Vanilla Cinnamon and Nutmeg to taste 1 container of Vanilla French Oui Brand Yogurt per 2 servings
To Make: Whisk all wet ingredients together and set aside.  Cube bread (this recipe I used chocolate chip brioche – generally I wouldn't go for the additional sugar in the chocolate chips, but that is all they had). Cube bread in ½ to 1 inch cubes and spread evenly in a 9X13 baking dish.  I like to put it in two 8X8s and save one in the freezer for later.  Evenly pour mixture over bread cubes and ensure that they are thoroughly and evenly coated by the liquid.
Let this sit in the fridge overnight and bake at 350 degrees for about 45 minutes the next morning.  This is a great dish for brunches, holidays (Christmas morning, anyone?) and guests because it is so very easy and you can prep it ahead.  Some ovens differ slightly in temperature, so if it isn't quite done, keep it in.  If your tops are getting to crispy, tent foil over the top to shield the bread from the direct heat of the elements.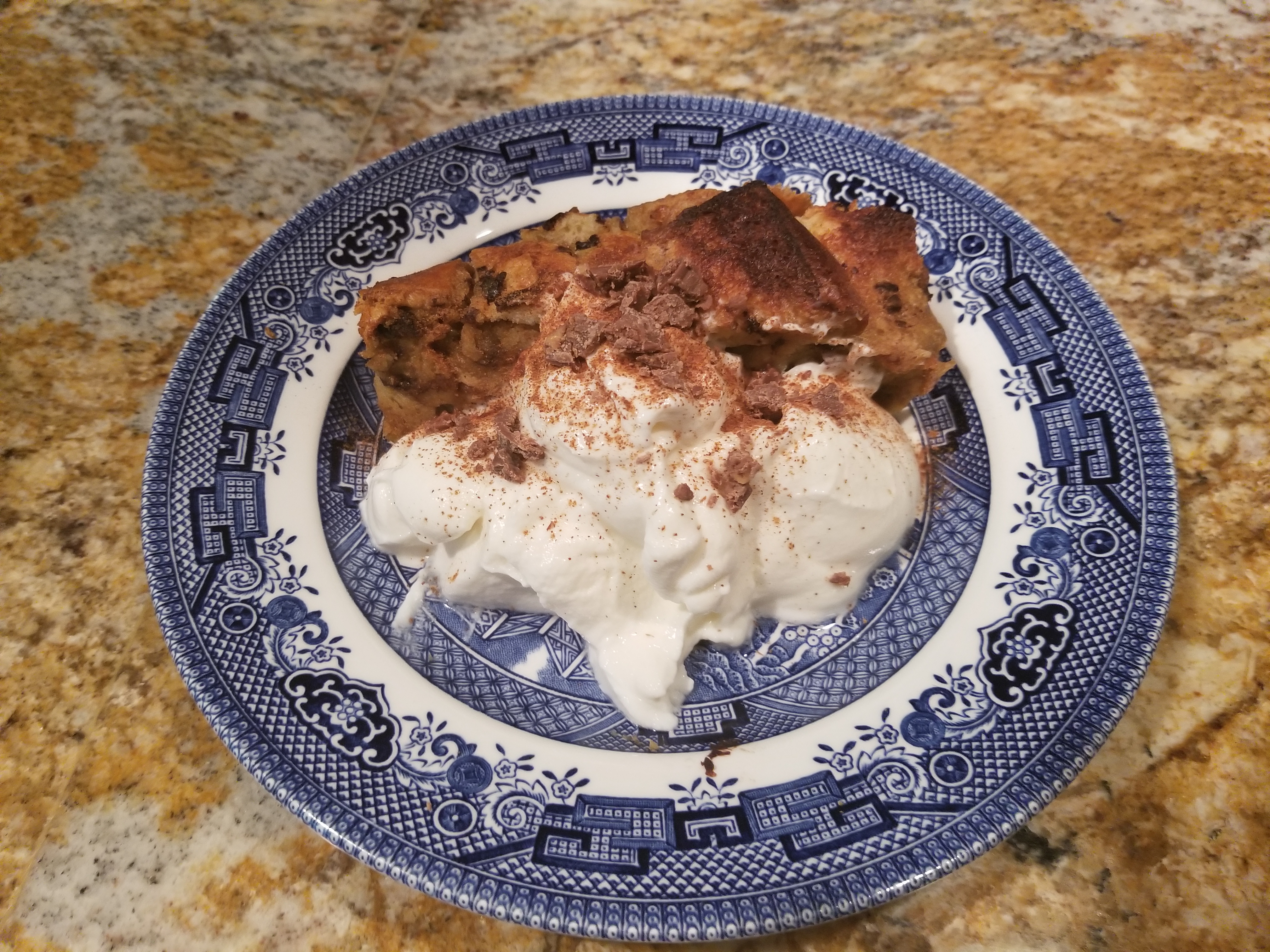 Top with yogurt, cinnamon and fresh fruit to finish this dish.  Easy, delicious and makes your family think you spent hours in the kitchen! This one freezes really well.  Just pop in the freezer before cooking – when you are ready to serve, let thaw overnight and cook in the morning.  Buen Provecho!
Like what you read?  Don't forget to subscribe to my mailing list to never miss an adventure!