Have your Elves come yet? Mine have been slow to land this year. Pinocchio and Sprinkles are little mischief makers. They require an awful lot of energy to deal with. By the end of the season they have engaged in much mayhem, to the delight of my tiny folk – my legitimate tiny folk, not other elves. They are also reduced to a line in my calendar that reads "move the dang elf" at 10:00 every night. Nothing tests a marriage more than trying to figure out who has to get out of a warm and toasty bed to figure out what general malfeasance that our mystical visitors from the north are going to engage in.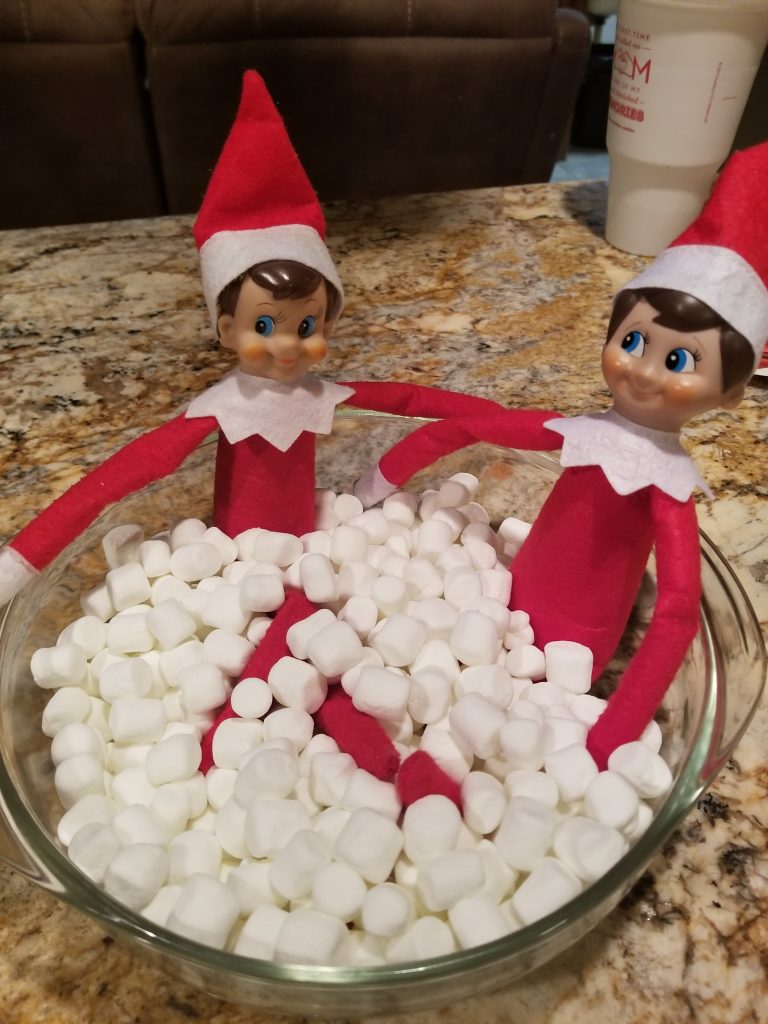 If you are having a hard time figuring out what to do with your little mischief makers, here are some of my favorite antics from years past. For the record, Pinocchio didn't seem to transition well from a one elf family to a two elf family last year with the addition of Sprinkles. Hahaha, as a matter of fact, Pinocchio seemed to be a bit of a bugger about the whole thing.
A Grand Entrance
You have to make a grand entrance when you only come tovisit once a year.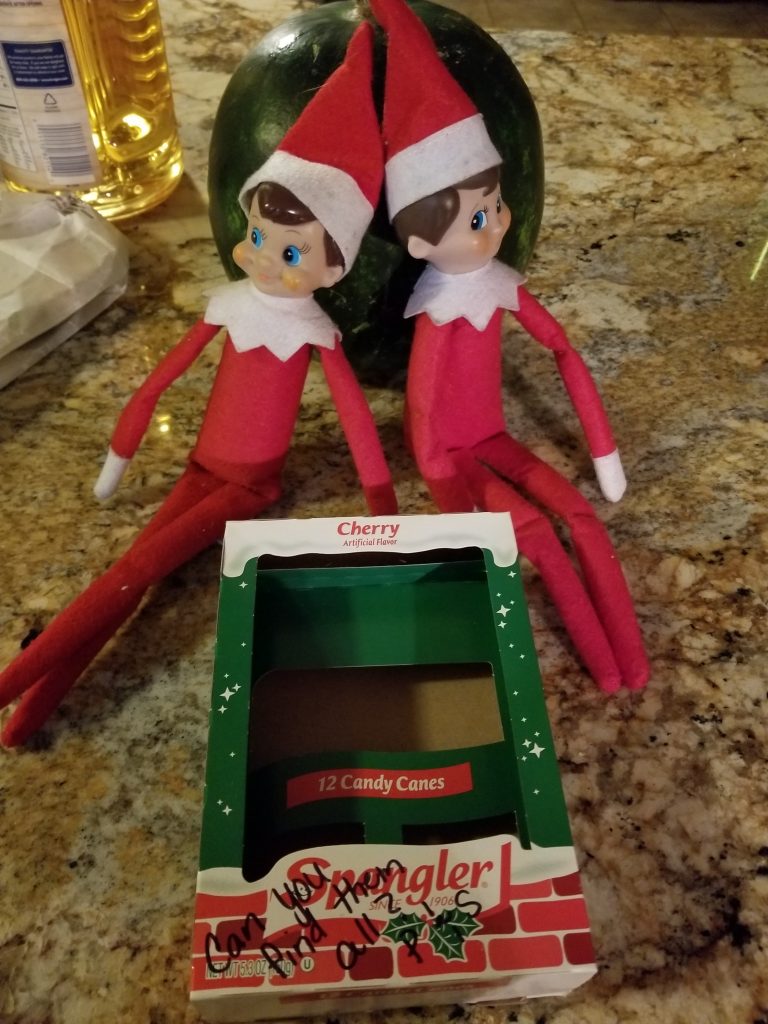 Trapped
Pinocchio seemed to find ways to keep Sprinkles under wraps –with mason jars, wrapping paper to name two.
Fun and Games
They also seemed to like to engage in acrobatic and contact sports– Pinocchio came in on a wrecking ball.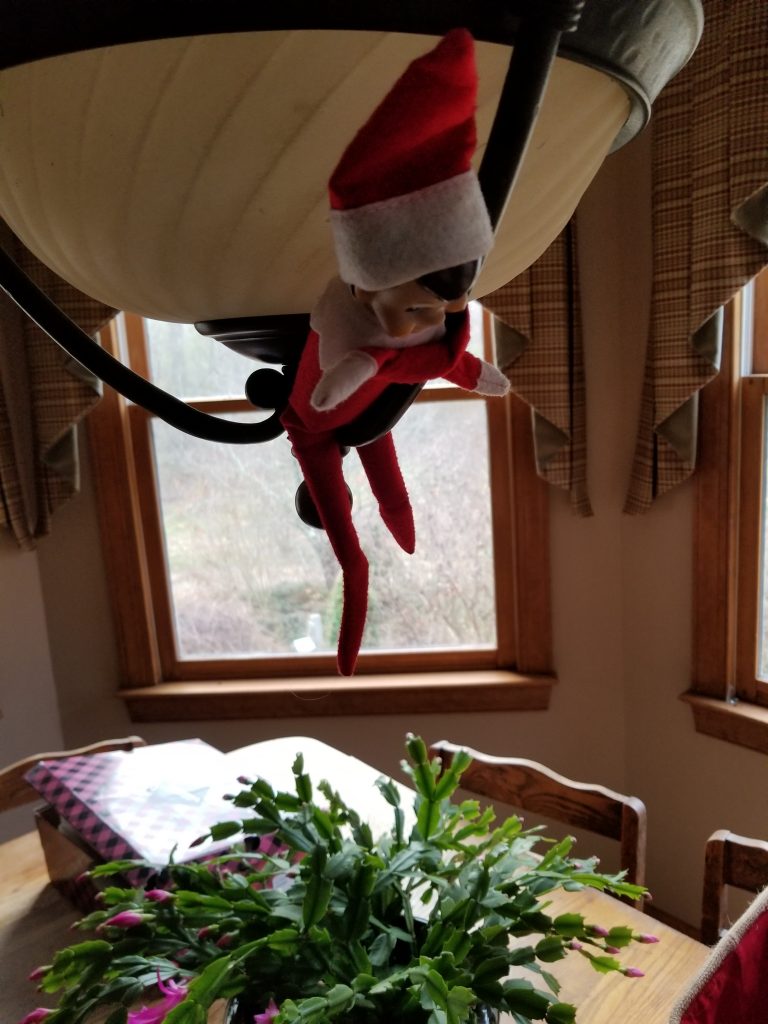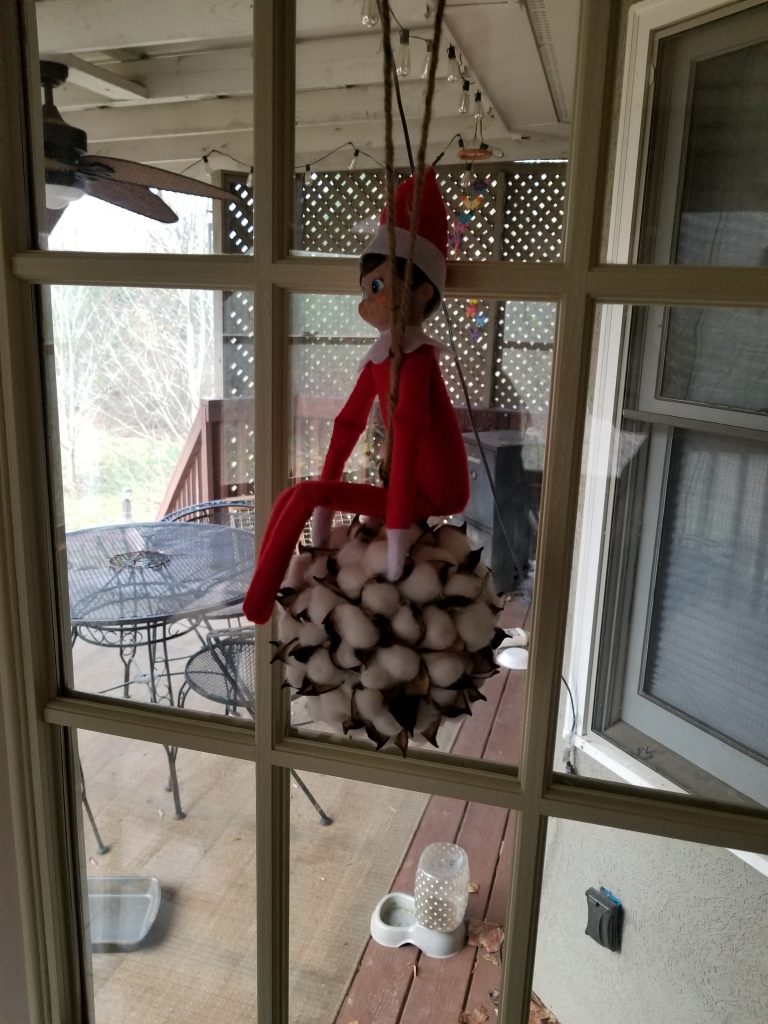 Another favorite was the advent calendars they brought one year.
Reindeer Games
They love to race and compete. This was one of my favorites from last year –the little cars racing across the coffee table was perfect – and the Teeny one loved that they played with his toys.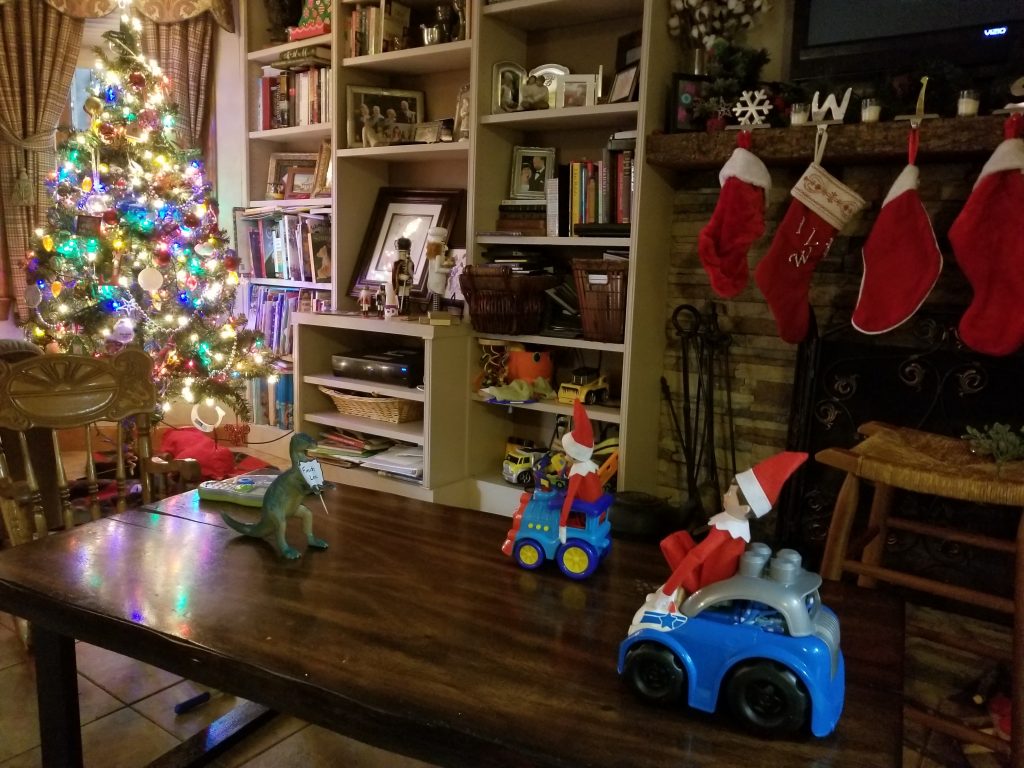 Traveling? Take Them With You
These shots are on a trip to Spain for work last year. The elves sneaked into my bag and came along.
Christmas Treats for Spending Time
One of my favorite thing that the elves can do is give me reasons to spend time with my kids in Christmas themed activities. I love getting them into the kitchen, crafting, or just watching a movie.
I hope you have as much fun with your little friends as I do with mine. What is your favorite antic?