I recently had a conference in Washington, DC, one of my all time favorite cities, and wound up having to book a hotel in Alexandria, VA which is just a hop – skip – and a jump from downtown DC. Since the kiddos traveled with me to this conference, we needed a little more space than usual.
We stayed at the Embassy Suites in Alexandria, with a BEAUTIFUL view of the Masonic Temple from our hotel room.
This is one of the only hotels that had an available suite that would fit my little family. The metro stops just outside of the hotel, making for an easy and quite doable commute from Alexandria to the city. Uber is also less than $20.00 one way from the hotel to down town. The Embassy Suites had a great location, easy to get to, and clean, comfortable rooms. Included with the room was a full breakfast before we started our day. This cuts an easy $50.00 off of your trip given the amount that everything costs in DC.
A couple of locations that we enjoyed eating in the area were Joe Theismann's Sports Bar, just down from the hotel. The grilled cheese sandwiches were HUGE and chock full of cheesy goodness and chopped brisket. Papa Bear loved his adult grilled cheese! He had a side of tomato soup that was amazing. Tiny and Teeny had cheese burgers, and I opted for a fried chicken salad. It isn't often that I opt for fried chicken strips on my salad, but I'm glad I did. The mix of greens, tomatoes, and both honey mustard and ranch was unusual but delicious. The pricing is a little steep, but everything in the area is.
My favorite little eatery in the area was Virtue Feed and Grain. This upscale but still casual bistro on the waterfront is located in the heart of old town Alexandria. The vibe was eclectic and hip yet still family friendly. The upstairs dining room was lovely – I fell in love with the idea of the little bar that was furnished with couches and chairs, and cozy little nooks to gather and chat. The dining room filled the remainder of the space around the central seating area.
The food was amazing. Teeny and I split a cheeseburger and fries, while Tiny devoured some absolutely decadent Mac and Cheese. Papa Bear opted for the a burger with duck fat fries. He was in love!
Grand Ma Ma had a beautiful salad with chicken and seasonal berries. The service was fabulous and the food was better. I highly recommend this bistro.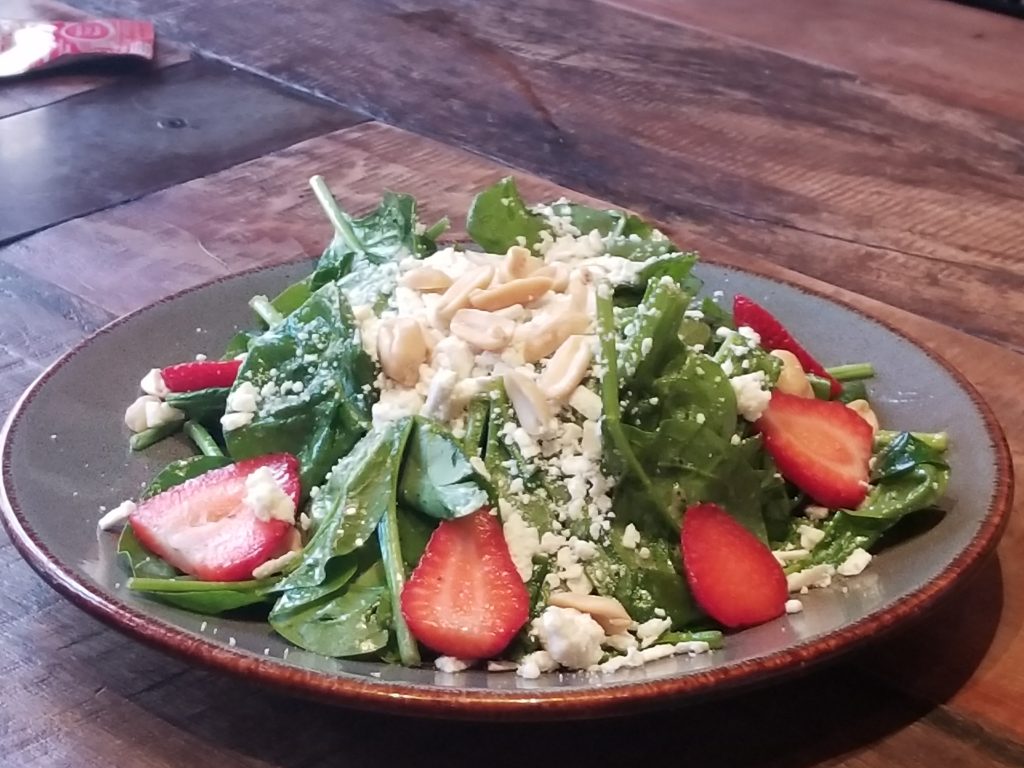 Like what you read?  Don't forget to subscribe to my mailing list to never miss an adventure!