Now that we are watching our calories in the Momleficent house, I have started to sneak veggies into dishes that I had not before, make simple switches here and there to include healthier options, and really look at added ingredients and nutrition information in prepackaged foods. No surprise, anything that is pre-made and saves me a bit of time is also bad for my waist line! As a working mom, I have struggled with preparing healthy meals that my kids will eat, and not cooking multiple meals for myself and Papa Bear and the kids. Who has time for that!!!
We have been watching the amount of starches (carbs) and sugars we are consuming, while trying to use a balanced nutrition approach rather than making any one type of food "off limits." I have learned from experience that those diets are just not sustainable for me. I also don't want to send the message to the kids that Mommy and Daddy are going to eat healthier, but you can still have junk. Moderation is my goal – not that I have EVER been good at that! Here are some simple switches that I am making in the dishes Papa Bear and I love to make them healthier and lower calorie. You could easily leave most some of the items intact for the kids if you like and customize your own.
Wraps and Sandwiches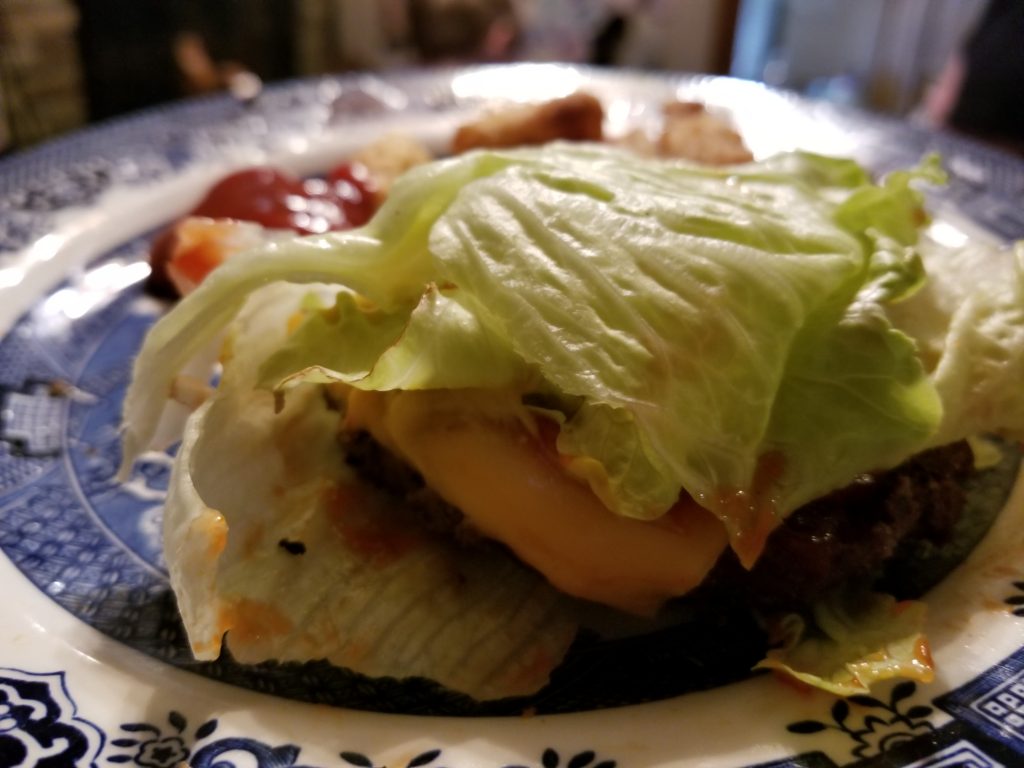 Unfortunately, bread and tortillas are nothing but carb. While not completely off limits, we are making a concerted effort to get a handle on how many carbs we are consuming right now. I would rather they come from fruits and non starchy sources than white bread. As a sub, I have started using leafy lettuce to wrap everything from Papa Bear's roast beef sandwiches at lunch to my burgers and chicken fajitas! You would be surprised how much more you like the crunch of the lettuce and don't miss the bread quite as much.
Cauliflower and Broccoli Rice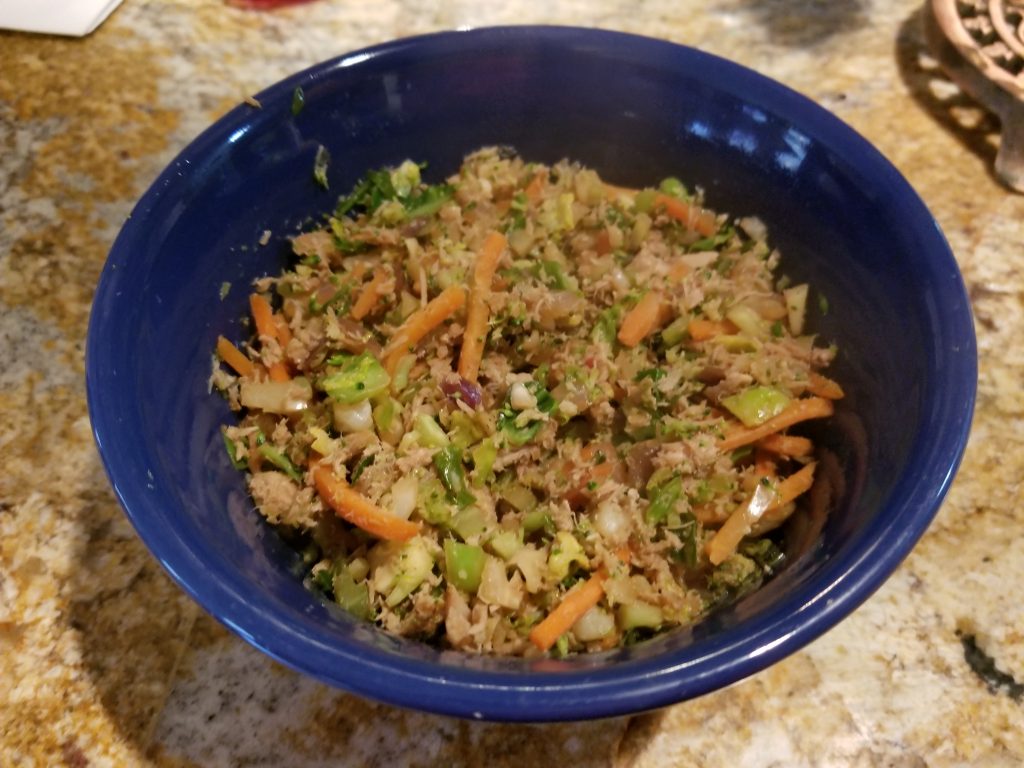 Ok, I am going to fully admit that I didn't have much hope that I was going to be able to convert my non vegi loving crew over to the dark side to eat riced cauliflower. I was WRONG! Turns out, if you cook it down soft enough, and flavor it with garlic and herbs – add vegies, and spices, you can create anything from a pizza crust to pork fried rice that is quite passable. Don't get me wrong, I completely know the difference between a tater tot and a cauli tot, but it is pretty darn good. The riced vegies make wonderful stir fries, excellent Spanish rice, and a great base for grilled salmon and green beans.
Ezekiel 4:9 Bread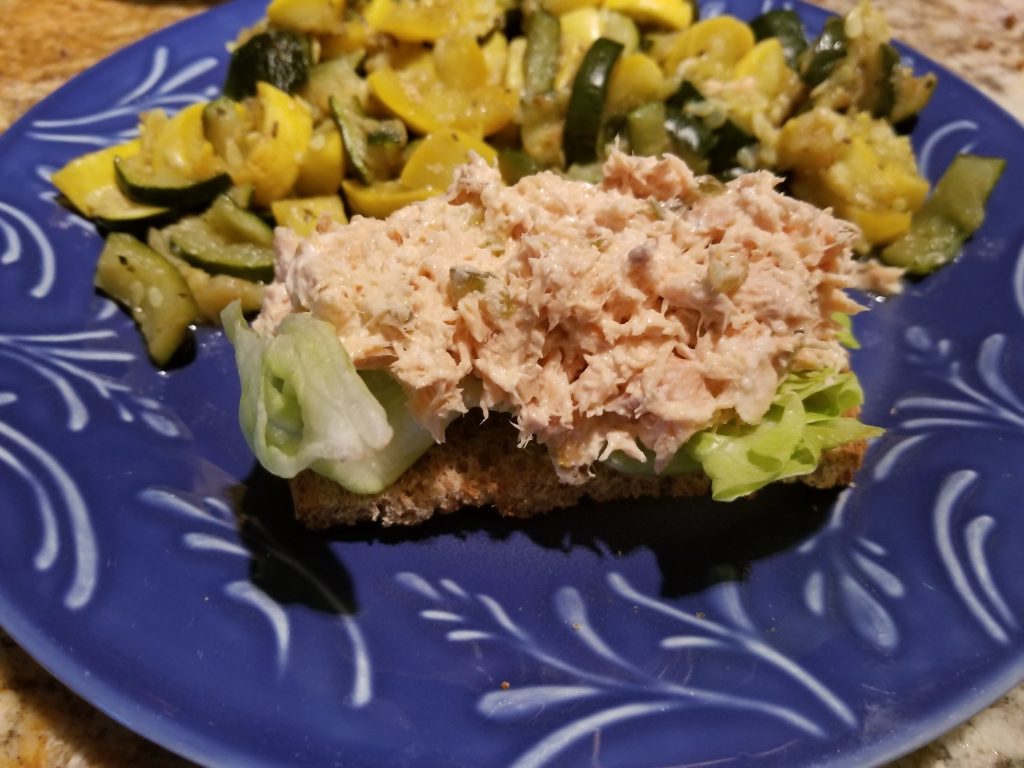 Every once in a while, you just want a slice of toast and some preserves for breakfast. I have swapped to the Ezekiel bread for my own toast so that I can have a less carb dense version of a favorite item. Once slice comes in at 15 grams of carbs (the bread is made from sprouted whole grains, so your artisan white bread it is not – very earthy) and 4 grams of protein rather than the typical 18 to 20 and 2 grams of protein in white bread. Not a huge difference, but the protein and sprouted grains are important to me.
Yogurt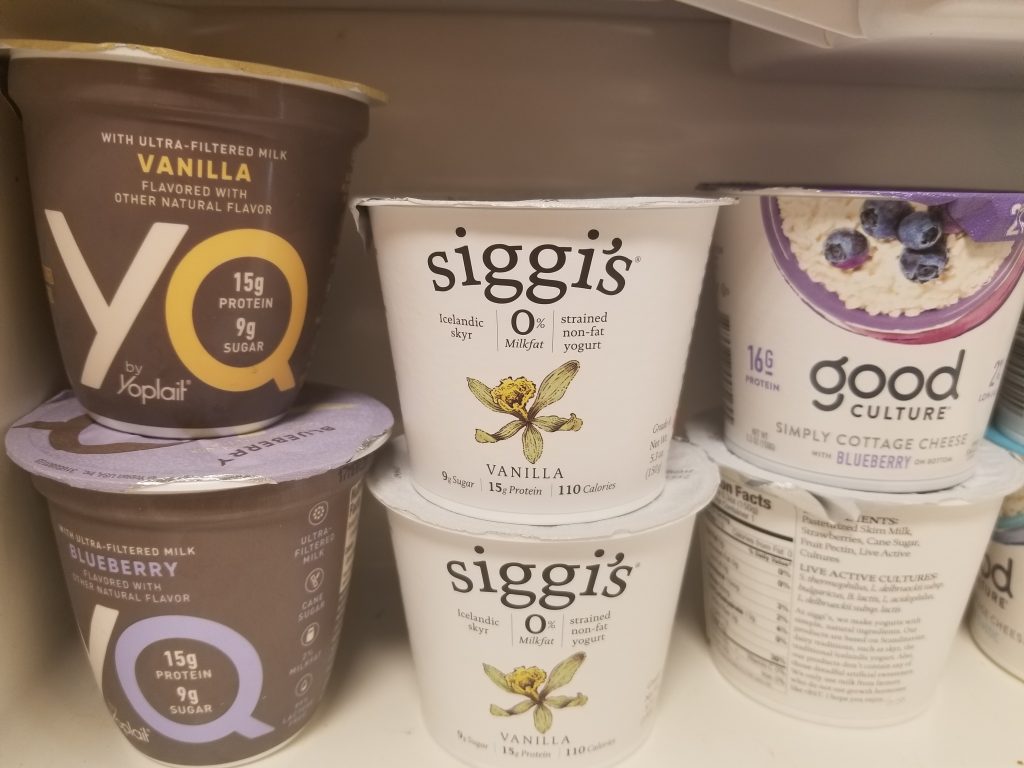 One of my go to snacks is high protein yogurt. The Icelandic and Greek varieties are thick and have about 15 grams in each, with little sugar. If you like sweet and creamy, go for Yoplait YQ – want more of a tang, Siggi's Icelandic Skyr is my favorite. They both have about 9 grams of sugar and 15 of protein. One thing I have learned is that protein stays with you and helps you ward off blood sugar spikes and cravings. Additionally, the live cultures in each cup help keep your gut healthy and functioning properly.
Greek Yogurt Instead of Sour Cream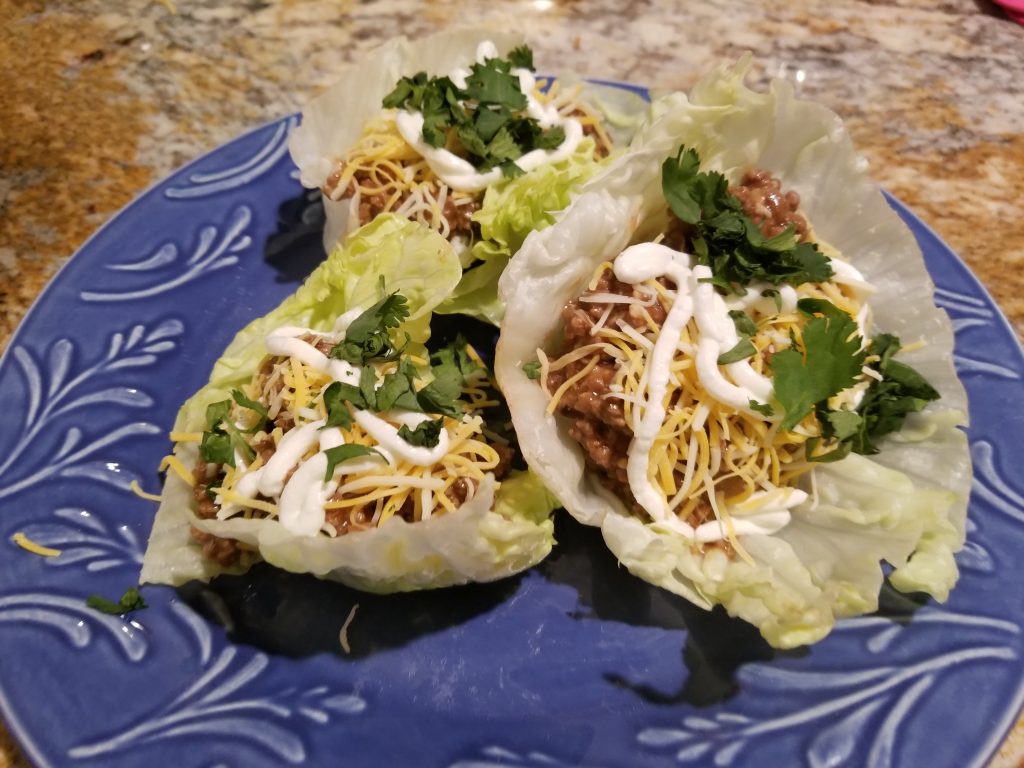 I love flavored Greek yogurt as a snack, but I really love the health benefits of using the pain varieties as a replacement for sour cream. Sour cream is a decadent and tasty addition, but packs a massive 445 calories in each cup. A similar amount of plain Greek yogurt comes in at a fraction of that with about 160! If you like ranch dressing, this as your base or in chicken salad for creaminess, cuts tons of calories without sacrificing flavor.
Check out my March meal plans – with calorie estimates – and tell me which are your favorites. Are there any you want to see coming up in April?
Like what you read? Don't forget to subscribe to my mailing list to never miss an adventure!