I love the combination of blueberry and lemon in pretty much anything – tea, cakes, tarts, and especially scones!  The crumbly, moist density of a blueberry scone balanced with the bright and zesty flavors of lemon and blueberry are amazing with a hot cup of tea!  Combine that with some clotted cream and jam and you have a tea fit for a queen!  Today I'm sharing my blueberry lemon scone recipe with you guys.  My base recipe is here, from King Arthur (always was a sucker for a guy in armor).  I added some blueberry and lemon, along with some Mexican vanilla to finish out my absolute favorite scone recipe.
To make the scones you will need:
2 cups of blueberries
2 lemons – zest and juice from 1
2 ¾ cup all purpose flour
1/3 cup sugar
1 T. baking powder
½ cup of cold salted butter (this is equal to 1 stick)
2 large eggs
2/3 cup milk
1 T. vanilla extract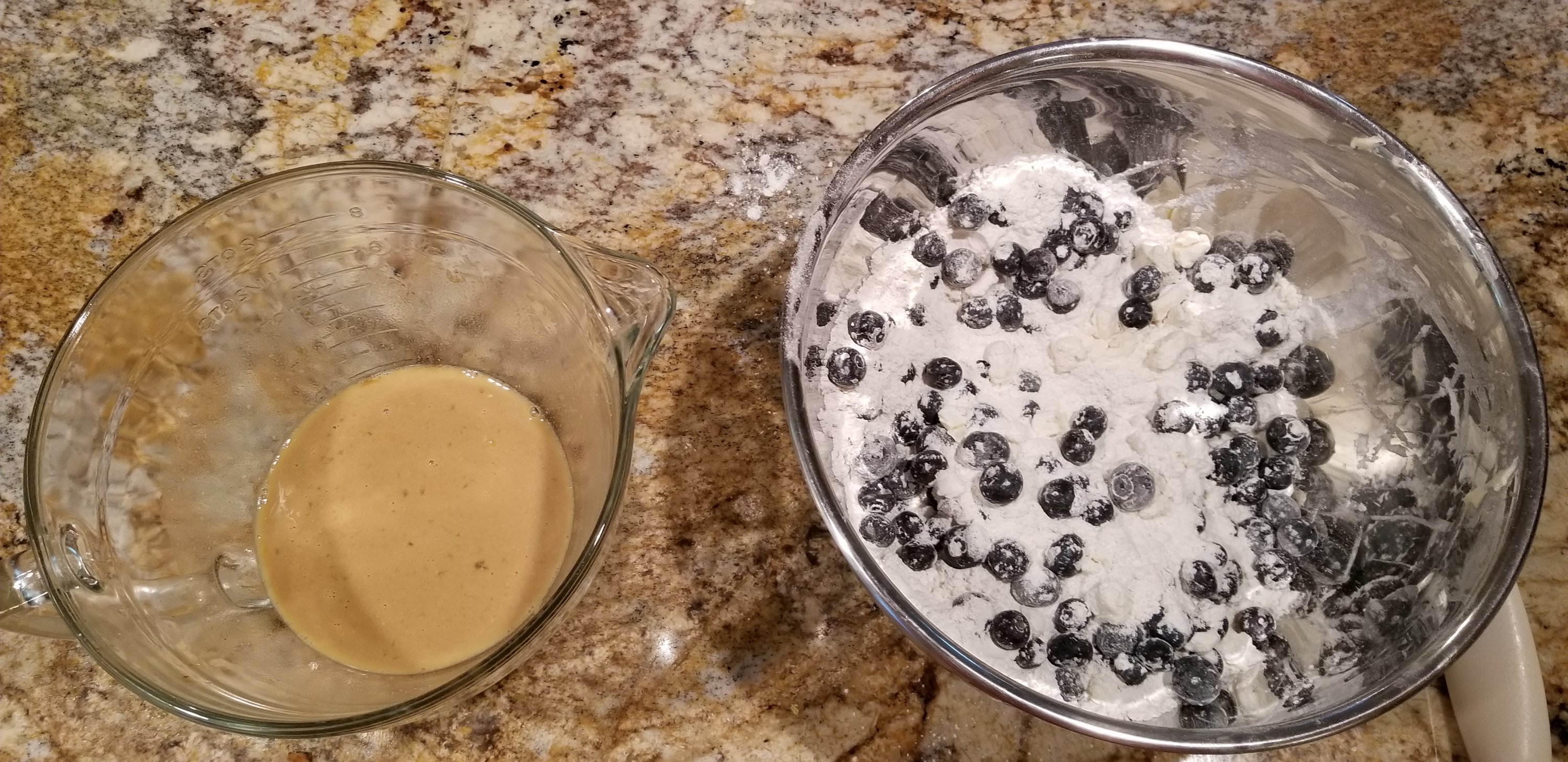 Mix flour, sugar and baking powder with a whisk.  Cut in butter until crumbly – you will still see a good bit of flour not coating little bits of butter, that is ok.  Add your fruit to the flour mixture at this point and give it a good stir.  Mix your wet ingredients in another bowl and whisk well.
Add your wet ingredients to your dry ingredients and mix well.  You are going to have to get in there and mix with your hands a bit at the end to ensure everything is well combined.
Divide the dough into two equal portions and spread into 6 inch disks on a cookie sheet lined with a baking mat.  Using a scraper, cut the dough into sixths and pull apart on the sheet so that they are not touching.  Sprinkle with casting or demerara sugar.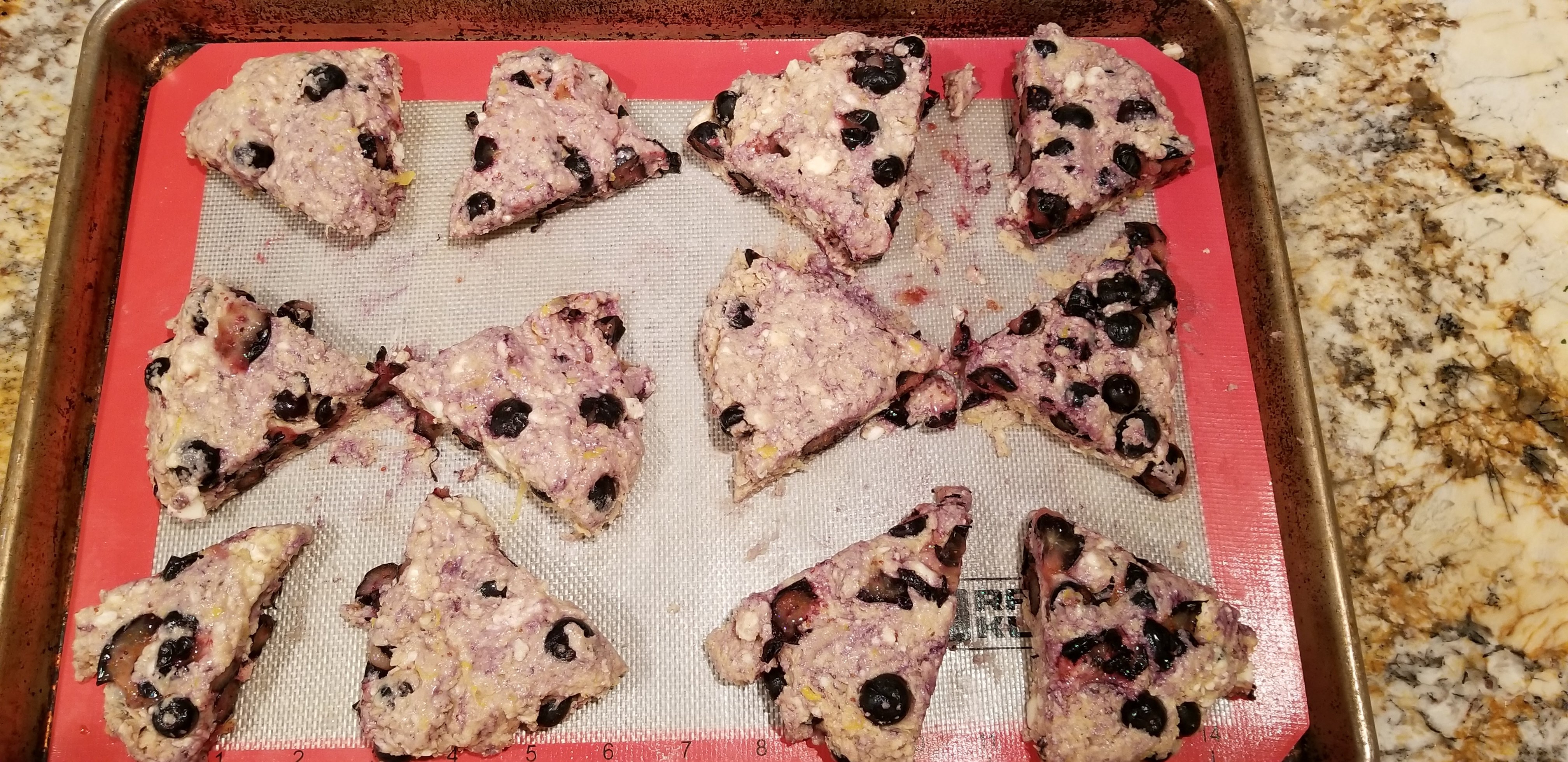 Pre heat your oven to 425 degrees.  While the oven is preheating, wrap the scones and put them in the freezer.  Supposedly, the gluten in the scones relaxes a bit when frozen and makes for a more tender scone on the finished end.  Bake for 20 to 25 minutes, until golden.
If you want a topping for your scones, you could use a powdered sugar, vanilla and milk mixture that drizzles over the warm little beauties as they cool.  I like them as is so that I can add clotted cream, butter or jam.
Enjoy, and drop a pic of your finished product!
Buen Provecho!