This post has been updated to include two NEW restaurants in the city! Scroll to the bottom to check them out. If you are heading to the west, check out my post on what to do in San Ignacio here and don't forget about what to EAT in San Ignacio here.

Belize is a beautiful little country in Central America bordered by Mexico to the north and Guatemala to the west and south. There are regions for just about every taste and vacation choice, from mountains and rain forests to white sand beaches. The tropical climate is perfect for a winter getaway. While I would have loved to have vacationed, I was actually there for work. See what I pack in my carry on in this post. As a working mom, even the prep work to travel for a week is exhausting, so when I arrive, I needed a little time to breathe! Luckily, I have worked in Belize for so long, I feel like I am at home when I work there. This trip was based in Belize City. While Belize City is not my favorite part of Belize, it has its virtues. While it is an urban environment, and you should always use common sense, if you stay in the tourist areas you will be fine. Crime is on the rise, and tourists make the perfect target. That being said, because I tend to travel alone, I like to be cautious, so I have never had an issue.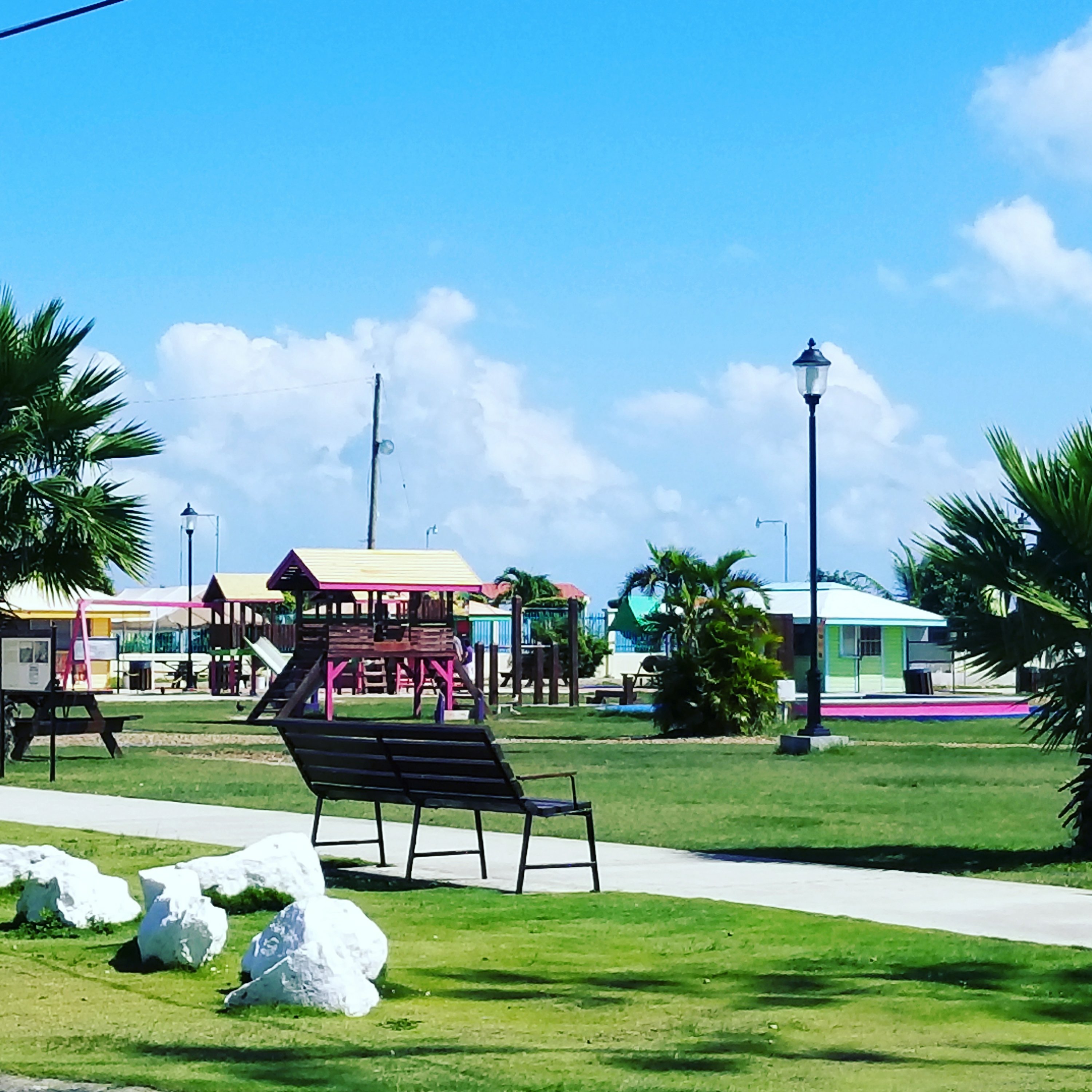 The city is the most highly populated area of the country and the former capital. Normally, when I travel to Belize the city is a pass-through rather than a destination. The city has an eclectic vibe and is a hub for commerce and tourism, though most people base there with the intent of scheduling day trips inland. There are a variety of lodging options in and around Belize City ranging from hostels and guest houses to upscale resorts nestled in the heart of the rainforest. I generally travel alone, so I enjoy the Radisson Fort George. It is a lovely hotel with formal dining room, pub and coffee shop, as well as small spa and two pools. I personally enjoy the Stone Grill. This little outdoor eatery is located under a precious tiki structure overlooking the sea and located right beside the pool. Superheated volcanic stones are embedded into the serving platters and your entrée is brought to you sizzling. You have a personal grill that allows you to cook your selection exactly to your preference. I love the red snapper. The seafood is ultra fresh and vegetables are locally sourced and served at the peak of perfection. For those of us concerned about safety, the Radisson is located in one of the better areas of the city, with security stationed on site at all times. The staff is friendly and helpful and truly make you feel at home.
The tiny spa (Spa Anew) is directed by a therapist with almost a decade of experience in all forms of massage and beauty treatments. Shannon's hands are MAGIC! I had an hour long deep tissue massage that left me relaxed and renewed. You can select from a variety of Mayan inspired facials and treatments that use fresh ingredients with aromas that reach in and touch your soul!
The food scene in Belize City has really started to up its game. There are a variety of upscale and midscale restaurants that cater to the burgeoning middle class in the city. One of my new favorites is Midtown, which has an eclectic mix of Belizean and American. I had a fettuccine pesto with grilled chicken on my last visit. The portion sizes are gigantic, so if you can't take it with you, I highly recommend sharing.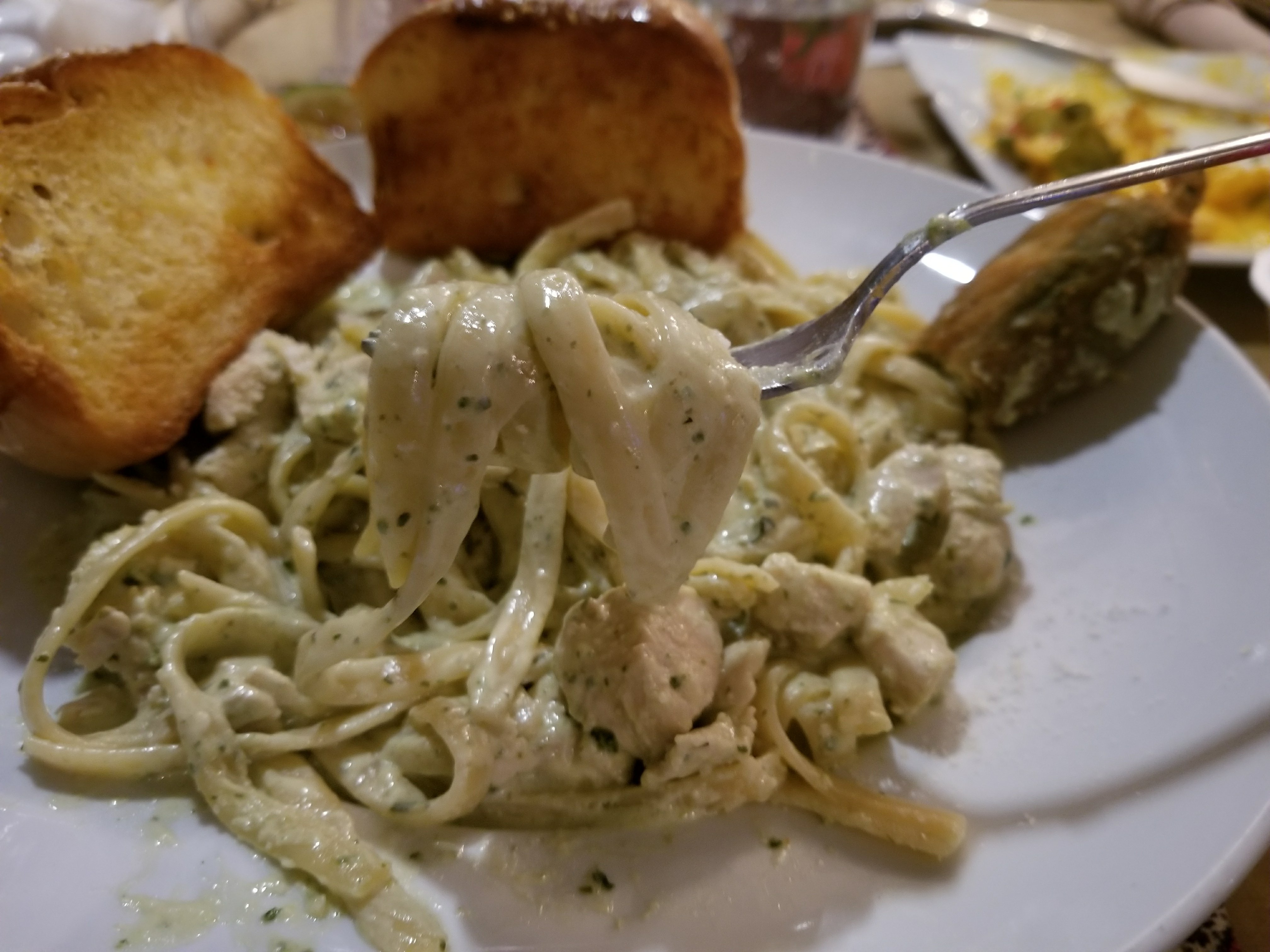 Old standbys are the Celebrity, just down the street from the Radisson and, my favorite restaurant in the city, Sumati. Sumati has the best Indian cuisine I have ever tasted. The garlic naan is worth the visit alone! The dining room is casual and comfortable with a laid back vibe. While it isn't upscale like Midtown and Pickwick, it has a cozy local feel that makes you want to visit often. The family run establishment is welcoming and the owners are quite attentive. I recommend the honey chicken or the bindi masala. I try to visit every time I am in the city for a day or two.


Even the food truck craze is making its way to the city. I was quite impressed to see several food trucks in various neighborhoods. There are traditional food trucks and converted box trucks, and you might even see re-purposed mini school buses that serve everything from chicken to burgers. I love street food in Belize. You can get roasted corn, dukunus – a corn based dish similar to a tamale, and ripe fresh tropical fruits of all types and varieties. Since there are no fast food chains in Belize, street food is the fast food of the locals. It is common to see impromptu stands selling garnaches, plates of rice and beans, or any variety of local fare. The best part is, these stands are filling and perfect for budget travelers. Some of my favorite dishes are the Mayan treats that are primarily corn based. Salbutes, garnaches and tostadas are all worth a try.

Shopping is limited in the city. There is one department store and one grocery store, with other small shops and bodegas filling in the commerce gaps. On boat days – those days when cruise ships dock and off load passengers – the markets are open and ready for business. You can get an ice-cold coconut – cut open in front of you and ready to sip as you walk around the markets. Guatemalan made and fabrics, beautiful carvings made from all variety of hardwood and tons of handmade jewelry can be found for reasonable prices – be sure to negotiate, it is expected. I generally stock up on Mexican vanilla when I go, which can be had for $5.00 for a liter. Other interesting finds are Belizean chocolate – but beware, it is intensely flavored. If you like milk chocolate, try to find their version which is Light Milk Chocolate, and still has more intensity than is typical of most milk chocolates. My favorite is Cotton Tree's Cocoa Nib Crunch. This fabulously chocolaty bar is crowned with toasted cocoa nibs for a lovely crunch and richness that is totally unique. It makes a great gift for any chocolate lover. Other lovely selections are from Goss Chocolates and Kakaw – I like the chili chocolate. Finally, you can't visit Belize and fail to sample the local hot sauce. Marie Sharp's can be found on every restaurant and kitchen table country wide. This vegetable based habanero hot sauce has a lovely flavor and quite a kick. It is the perfect gift for any lover of spice on your list.

Sites to see in the city include St. John's Cathedral. This cathedral, built from 1812 to 1820 and was built from the ballast of ships sailing the Caribbean – largely with human cargo. When the slave ships and merchant ships offloaded their cargo, they also had to off load the ballast stones that were no longer needed. This cathedral is a small but charming brick building located at the south end of the down town area. Visitors are welcome, but please be respectful when you visit. Another often overlooked gem in the city is the Charles Lindbergh landing strip. This small strip of land on the beach is now a beautiful park where families spend their evenings visiting with friends and watching their children play as the sun sets and the waves gently break against the sea wall. This was the site of Charles Lindbergh's landing on his trip around the world – forever preserved and enjoyed by locals and visitors alike.

For those seeking night life, I recommend sticking to the major hotels and casinos. Leave the local establishments to the locals for safety sake. I recommend sipping One Barrel or Five Barrel, signature rums of the Traveler's brand, made in Belize. Caribbean rum can't be beat, and this is by far some of the best I have ever had. Mixed in cocktails or just over ice with lime, this is a smooth and refreshing blend with hints of sugarcane. For those of you more inclined to enjoy beer, Belikin is a national favorite.
Belize City is the perfect base for your inland adventures. There is easy access to coastal areas, though no sandy beaches will be found in the city. A short two hour drive will get you to a variety of Mayan sites, zip lining and caving adventures. The country is rich in culture and has a wealth of natural resources ready to be enjoyed. Make sure to take in a Mayan ruin, some rain forest fun, and at least one visit to the cayes before your visit is over.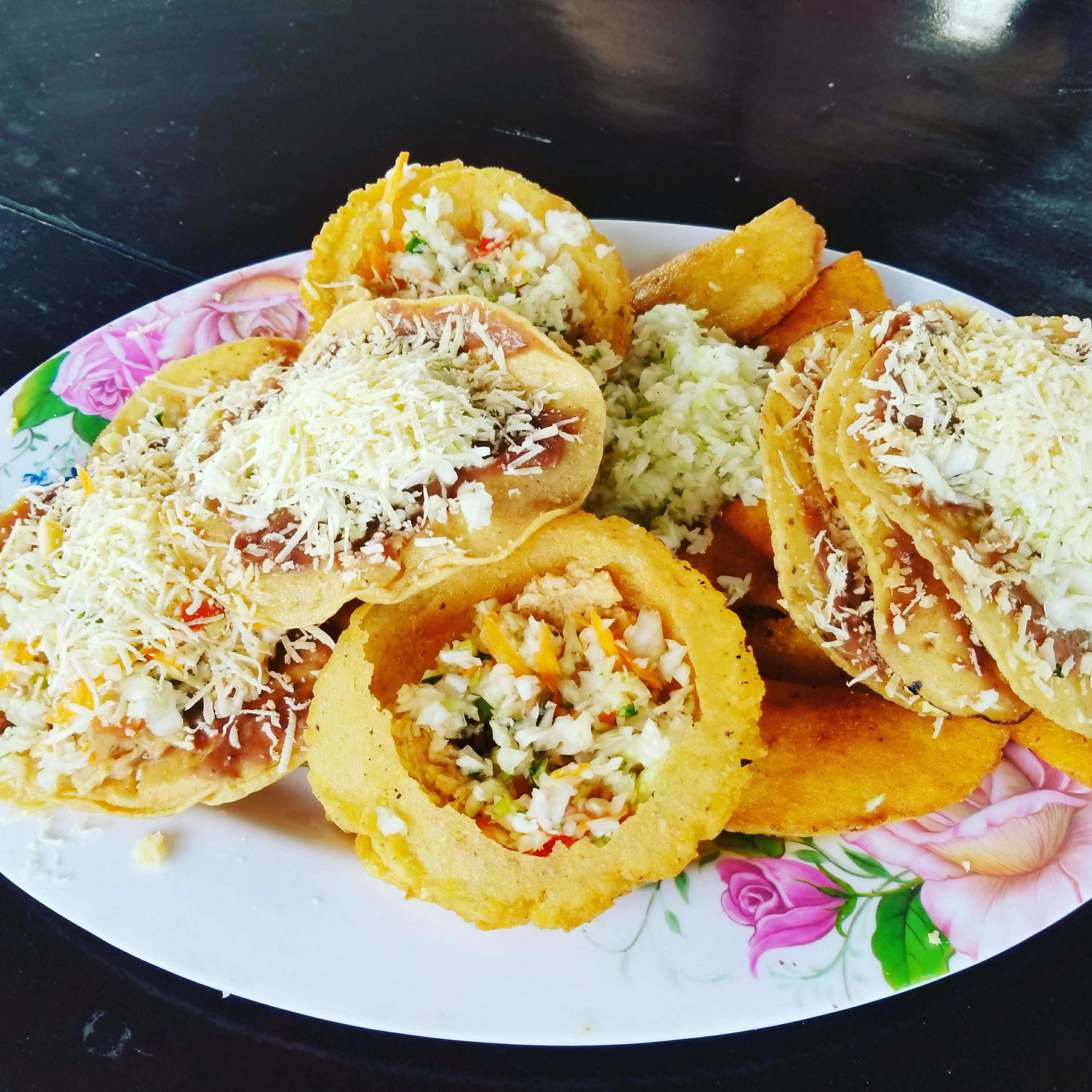 Update: New Restaurants!
On my last trip to the City, I was able to try a couple of new restaurants in the City. The first was MiMi's, just across the street from St. John's Cathedral. If you are a tourist, take a taxi and have them pick you back up. Do NOT walk this area at night by yourself.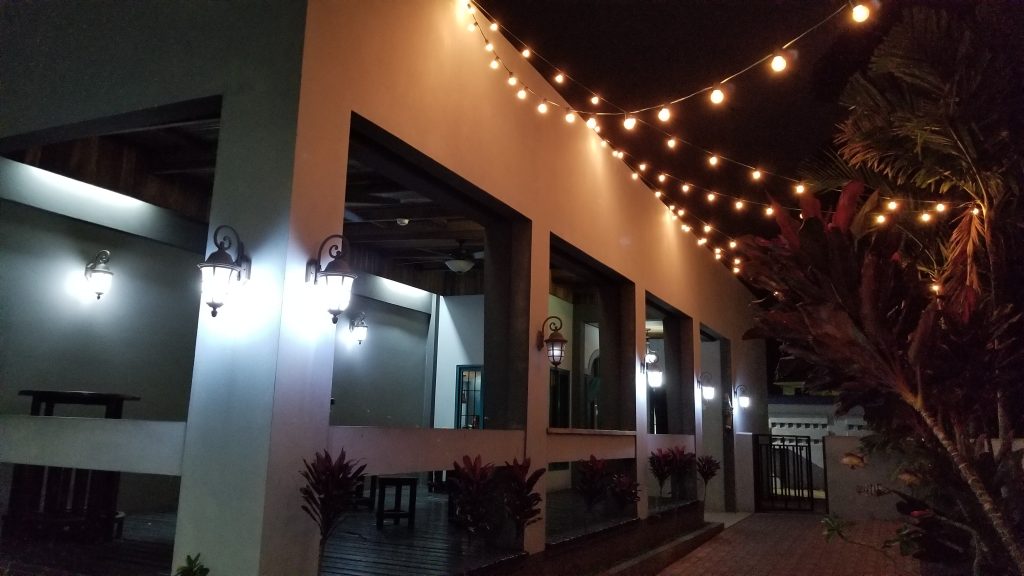 This little restaurant is cute and cozy with a menu that has a Tex-Mex feel to it – but sprinkles in some pasta dishes for good measure. I had a taco salad. It was fresh, tasty, and chock full of vegies. My friends both got the enchiladas verdes. YUM!
The second restaurant I was able to try was the 501 Pub. It is in the space that used to be occupied by the Smoky Mermaid for those of you who frequently visit. If not, it is across the street from the Radisson, nestled into the far back left corner of the bottom floor of the guest house by La Petite Cafe.
When you walk in, you are going to immediately be struck by the lush outdoor setting. The restaurant is open air, with trees and vegetation growing everywhere in the dining area. At night, the trees are full of fairy lights. My friend had oxtail sushi and a pumpkin soup, and I had a chicken dish (the Tribute) and a green salad. While not inexpensive, it won't break the bank, and the portions are huge. This is easily the most instagrammable spot in the City now.
If you are heading to the west, check out my post on what to do in San Ignacio here and don't forget about what to EAT in San Ignacio here.
Like what you read? Don't forget to subscribe to my mailing list to never miss an adventure!